Preventive care effective in avoiding deterioration among elderly patients
March 27, 2023 - 12:9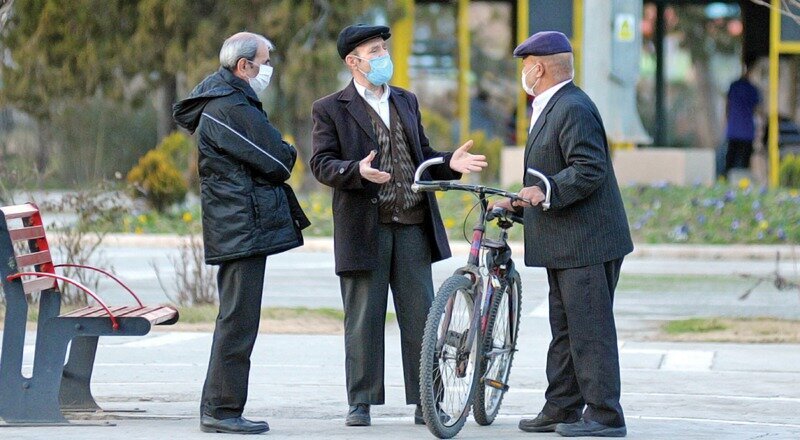 TEHRAN - Providing prevention services at different levels to the elderly is effective in reducing the level of disorders and disabilities in old age.
According to the United Nations, a country with more than 7 percent of the old population is considered an elderly country.
The latest statistics indicate that the elderly constitutes about 5.7 to 7 percent of the country's population. In other words, the most important challenge facing the country is the issue of old age.
In this regard, a national plan with the aim of increasing awareness about the role of preventive care in reducing disabilities in old age was proposed for the target groups of the elderly (60 years old and above) and middle-aged people (45-60 years old).
The program was designed with the aim of changing health-related behaviors in middle-aged people and focusing on preventing disabilities caused by common problems in the elderly.
To this end, six common problems of this age group, including stroke, cardiovascular diseases, osteoporosis, arthritis, diabetes, and falls, were considered the main challenges that put the health of the elderly under threat.
In the first step, the program was implemented in 12 provinces of the country in 2007, and then in 15 other provinces in 2008.
In 2020 and 2021, the implementation of the program was stopped due to the spread of the coronavirus, but after that, the implementation started again.
The National Document for the Elderly will come into force in the current [Iranian calendar] year (March 2023-March 2024), Hesamoddin Allameh, head of the secretariat of the National Council of the Elderly, has announced.
The Document thoroughly focuses on various aspects of the elderly's lives by meeting six prime objectives of income and livelihood, health, training, and employment, building an empowering environment, promoting the cultural level of society in the field of aging, and developing the infrastructure required for aging, he explained.

MG