International section of Tehran Quran exhibition opens 
April 3, 2023 - 17:38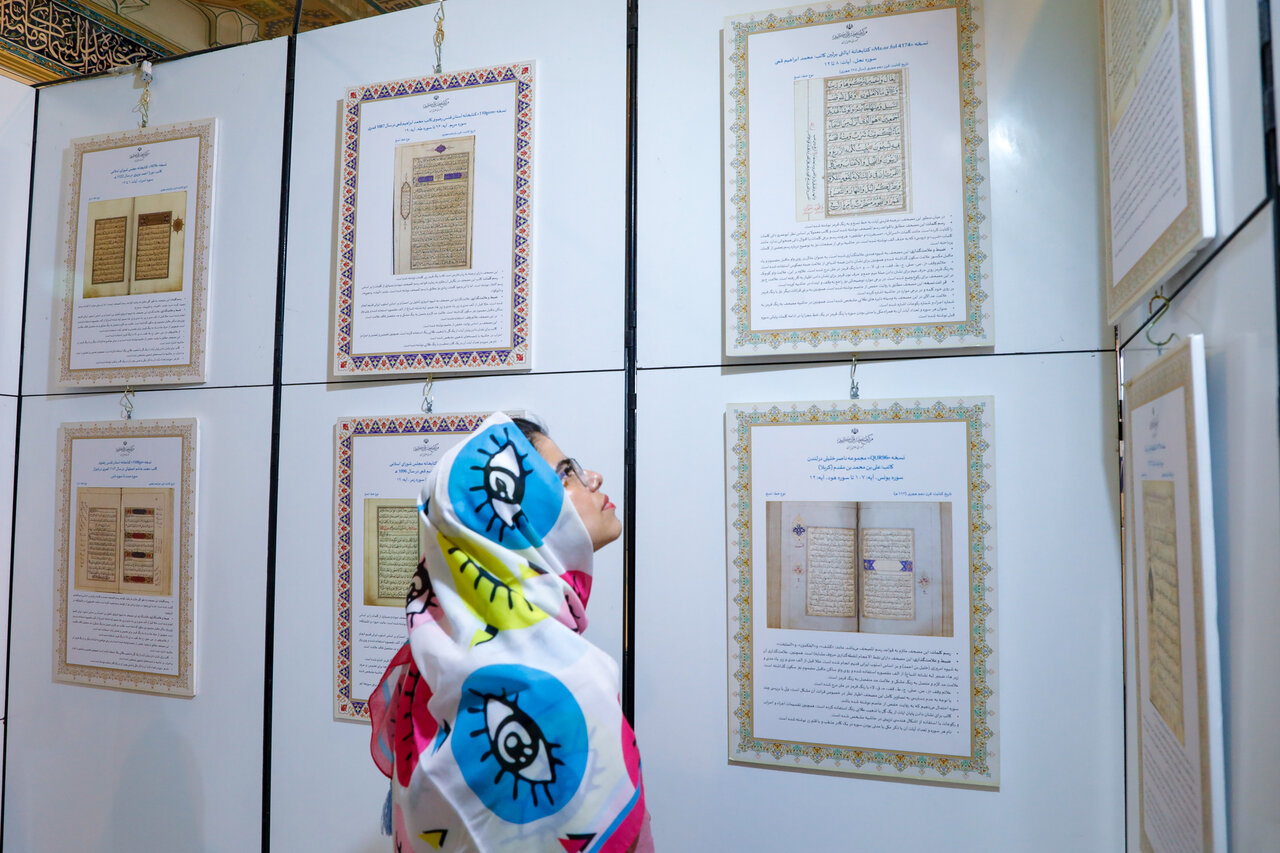 TEHRAN – The international section of the 30th edition of the International Holy Quran Exhibition opened on Monday at Tehran's Imam Khomeini Mosalla.
The opening ceremony of the exhibit was attended by Minister of Culture and Islamic Guidance Mohammad-Mehdi Esmaeili and a group of cultural figures.
Artworks representing Quran verses and teachings and rare manuscripts of some Islamic books are on view at the showcase, which is organized every year during the month of Ramadan.
Artists from 21 countries, including India, Pakistan, Tunisia, Bosnia and Herzegovina, Algeria, Indonesia, Kenya, Oman and Malaysia, have been invited to attend the exhibition, which will be running until April 18, the organizers announced.
The artists are scheduled to hold workshops and put their artworks on view at the exhibition.
Representatives of Iran's Al-Mustafa International University, Ahl Al-Bayt World Assembly, the World Forum for Proximity of Islamic Schools of Thought and several other Islamic centers are participating in the exhibition to brief visitors about their missions.
Culture ministers from seven countries will visit the exhibit and memorandums of understanding will be signed during their sojourn in Tehran.

Several world-celebrated Quran reciters have been invited to perform in different sessions planned by the organizers.

The exhibition will be hosting several competitions on Quranic issues for children as distinguished Quran scholars from across the world have been invited to deliver speeches.
The exhibition was inaugurated on Saturday by President Ebrahim Raisi, who honored a group of top Quran activists with prizes.
Rare copies of the Nahj ul-Balagha, a collection of the sermons, letters and short sayings of Imam Ali (AS), and the Sahifeh Sajjadieh, a collection of prayers attributed to Imam Sajjad (AS), the fourth Imam of the Shia, are on display at the exhibition.
The exhibition is scheduled to hold a series of international webinars on the latest studies on the Quran and Islamic topics.
Publishers from several countries are showcasing their latest offerings on the Quran.
Photo: A woman visits the 30th International Holy Quran Exhibition at Tehran's Imam Khomeini Mosalla on April 2, 2023.
MMS/YAW