A new chapter begins in the region: Middle East Eye
April 3, 2023 - 20:29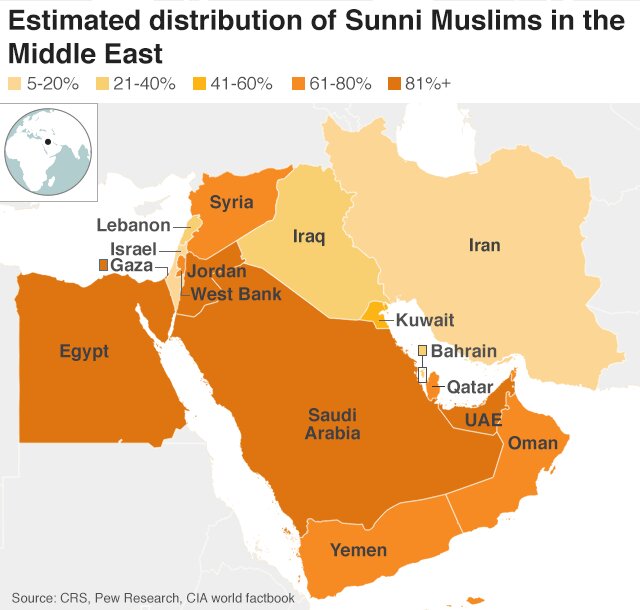 TEHRAN - In a commentary posted on Middle East Eye website, it is said that after years of bitter hostilities and escalating crises between Saudi Arabia and Iran, the era of diplomacy and wisdom has now arrived.
Following is an excerpt of the article:
News of the normalization of relations between Iran and Saudi Arabia came as a surprise to international observers. The enmity between the Middle East rivals has been among the most persistent and dangerous in the region.
The March agreement came after two years of negotiations between Riyadh and Tehran in Baghdad, and Chinese President Xi Jinping played an important role in concluding the deal in Beijing. As part of the ensuing trilateral statement, Saudi Arabia and Iran agreed to implement a 2001 security cooperation agreement and a 1998 deal bolstering economic, cultural and technological ties.
This is based on an agreement the two countries reached in the mid-1990s that remained in effect until 2005.
Riyadh was concerned about Tehran exporting Shiism and supporting Saudi Arabia's Shia minority, and about demonstrations by Iranian pilgrims threatening the security of the annual Hajj ceremony.
For its part, Tehran was concerned about Saudi Arabia supporting the Sunni minority in Iran and spreading Wahhabi fundamentalism. The bilateral security pact greatly reduced anxieties in both governments over interference in each other's internal affairs.
Unfortunately, the agreements collapsed in August 2005. Iran restarted its nuclear enrichment program, the UN Security Council adopted resolutions sanctioning Iran, and Crown Prince Abdullah bin Abdulaziz Al Saud- by now the king of Saudi Arabia - repeatedly exhorted the U.S. to "cut off the head of the snake" by launching military strikes to destroy Iran's nuclear program.
Then, in January 2016, Saudi Arabia executed a prominent Shia cleric, Sheikh Nimr al-Nimr, along with 46 other Shia dissidents. Nimr's execution triggered protests in front of Saudi Arabia's embassy in Tehran.
The proxy war between Iran and Saudi Arabia escalated in Yemen. Iran supported Syrian President Bashar al-Assad against internal and external efforts to overthrow him. Assad's efforts to normalize his regime have made considerable progress during the past year.
Meanwhile, Saudi Arabia welcomed former U.S. President Donald Trump's decision to withdraw from the Iran nuclear deal, and supported reinstating economic sanctions on Iran - only to see it now enriching uranium to near weapons-grade levels.
The upshot of these developments was a lose-lose for both Riyadh and Tehran, demonstrating that their confrontation would have no winner. The recent agreement in Beijing shows that Iran's conservative government, led by President Ebrahim Raisi, has restored relations with Saudi Arabia based on the two agreements formulated years before.
Saudi Arabia and Iran should join forces to foster cooperation against weapons of mass destruction, extremism and terrorism.
The distrust between Tehran and Riyadh is both deep and serious. Both governments, however, have committed to observe the principles of the UN Charter, including respect for national sovereignty and non-interference in each other's internal affairs. This is necessary, but not sufficient on its own. The agreement must be supplemented with additional commitments to ensure sustainable, friendly relations between Tehran and Riyadh.
As the most powerful regional and Islamic states, they should commit to regarding each other's security as an integral part of their own; put an end to illusions about "regional hegemony" and work to create a system of cooperation and collective security among the eight countries bordering the Persian Gulf; and convert their unhealthy competition in crisis-ridden countries such as Yemen, Syria and Iraq into a constructive partnership.
In addition, they should join forces to foster effective regional and international cooperation against weapons of mass destruction, extremism and terrorism; treat the members of their religious minorities as full citizens; and work to de-escalate tensions between Washington and Tehran.
Iran's Supreme National Security Council secretary, Ali Shamkhani, just held talks with the crown prince of Abu Dhabi. Qatar and Oman have been actively mediating to revive the Iran nuclear deal and secure the exchange of prisoners between Iran and the U.S. Iran's deputy foreign minister recently visited Oman, and China is planning to host an unprecedented summit later this year, attended by Iran and its six Arab neighbors in the Gulf Cooperation Council.
After years of bitter hostilities and escalating crises in the region, the era of diplomacy and wisdom has now arrived. It is time for Iran, Iraq and other Persian Gulf states to embrace and cooperate, to collectively create a powerful region.