Developments pushing Israel towards collapse: Iran's top general
April 4, 2023 - 21:0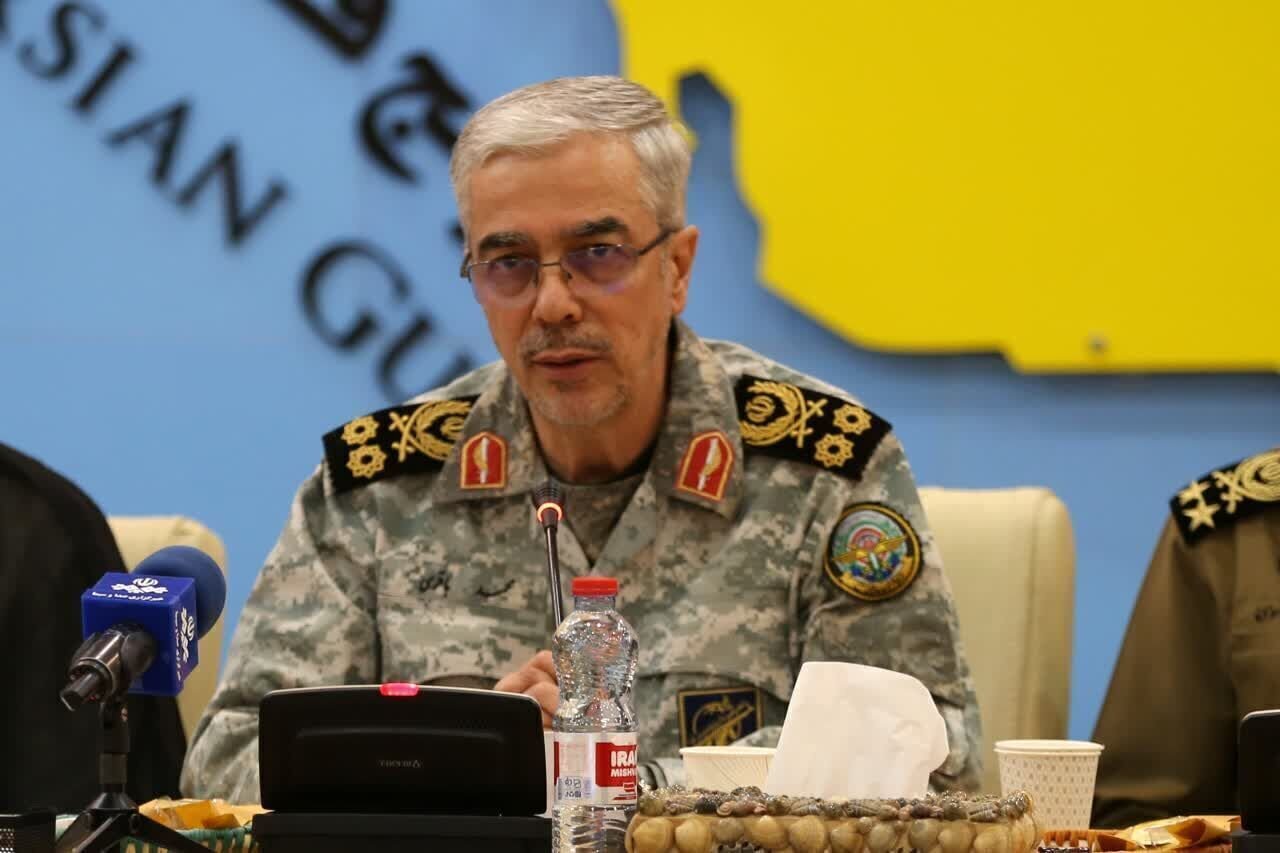 TEHRAN- The current regional and global events show that the Zionist regime is on the verge of falling apart, Iran's military chief said on Monday while noting that global arrogance is waning as the Islamic Republic is rising.
"What one observes at global and regional levels is indicative of the reality that global and regional trends are undermining the global arrogance and pushing the Israeli regime into collapse," said Major General Mohammad Bagheri, chairman of the chiefs of staff of the Iranian armed forces.
"Even the president of this false regime has repeatedly declared that Israel is on the brink of collapse," the major general said.
The military chief said the prediction by the Leader of Islamic Revolution Ayatollah Seyed Ali Khamenei that Israel will cease to exist in the "next 25 years" is coming true.
"On the contrary," Bagheri added, "our nation's strength and the resistance axis are growing."
The major general also said during the past Iranian calendar year, which ended on March 20, the Iranian military took "substantial efforts to improve their defensive capacity and preparedness."
Iran's defense capability has been confirmed by numerous American political figures and academics, he pointed out.
Isaac Herzog, the President of Israel, issued a dire warning in February, saying that violence and perhaps massacre were on the horizon in Tel Aviv, which was on the point of "societal and constitutional collapse."
He made such comments at a time as there have been massive protests in the occupied territories for the past 13 weeks in response to a package of contentious and extremely unpopular "legal reforms" presented by Israeli Prime Minister Benjamin Netanyahu.
Since he declared his plan to enact the measures in late December, the demonstrations have become a weekly occurrence.
According to Netanyahu, the purported reforms are intended to redraw the lines of authority between the executive and judicial branches of the regime by prohibiting the Supreme Court from overturning the former's judgments.
Moreover, they want the politicians to have more influence over the body that chooses the judges.
The push by Netanyahu's cabinet to approve legislation on the ostensible reforms is seen as a menace to the independence of the Supreme Court by Netanyahu's detractors, who label it a "legal coup."
Furthermore, they charge Netanyahu of attempting to exploit the measures to block any verdicts against him while he is on trial for three separate corruption cases.
After weeks of demonstrations, some of which became violent, the hardline Israeli prime minister ultimately agreed to postpone his unpopular proposal for judicial reforms.