Iranian universities advance in QS ranking 2023
April 4, 2023 - 16:2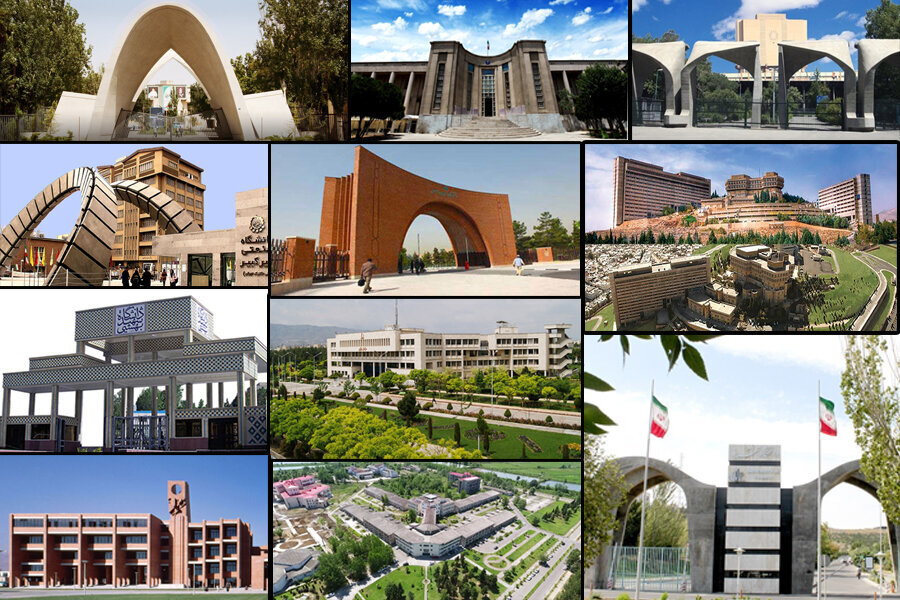 TEHRAN - Sixteen universities from Iran are present in the Quacquarelli Symonds (QS) World subject rankings 2023, compared with 13 and 15 universities in 2022 and 2021, respectively.
For the 13th edition of QS subject ranking, the universities were ranked in five broader areas – Engineering and Technology, Arts and Humanities, Life Sciences and Medicine, Natural Sciences, Social Sciences, and Management.
According to the methodology of the rankings shared by the QS, five components are used to rank universities including academic reputation, employer reputation research citations per paper, H-index, and international research network. The h-index is a way of measuring both the productivity and impact of the published work of a scientist or scholar. Responses were drawn from over 1,300,000 academics worldwide, the QS said.
While the rankings cover 54 academic disciplines, Iranian higher education institutions have performed well in the fields of Engineering and Technology, Life Sciences and Medicine, Natural Sciences, Social Sciences, and Management.
Previously, the Webometrics Ranking of World Universities 2023 ranked 457 Iranian institutions among around 32,000 top universities across the world.
Meanwhile, the 2023 ranking of the Times Higher Education has placed a number of Iranian universities among its top institutes in terms of education.
Also, the Islamic World Science Citation Center (ISC) has released the latest ranking of universities, according to which 74 universities from Iran are among the top 460 universities from 30 Islamic countries.
In January, the deputy science minister Hasham Dadashpour said more than 94,000 foreign students are studying in the country, and 24 percent of them, equaling 27,000, are studying in state-run universities.
Attracting foreign students is among the priorities of the science ministry, he said, adding that President [Ebrahim Raisi] has emphasized the need for attracting foreign students.
All the universities across the country should be prepared to attract foreign students, Dadashpour stressed.
The Planning and Budget Organization is of the opinion that the higher education sector should help the national economy by attracting foreign students.
For the time being, 107 universities are authorized to enroll foreign students. Some 56,000 Iraqi students, 33,000 Afghan students, and 5,000 students from other countries are studying in Iranian universities, he concluded.
In December 2022, Dadashpour said the number of foreign students will double in Iranian universities in the next three years. The ranking shows that among the universities of 57 Islamic countries, a total of 460 universities from 30 countries have qualified for the ranking system.
MG