An interview with Zeinab Erfanian
The role of a strong love in the narration of a story
April 7, 2023 - 18:6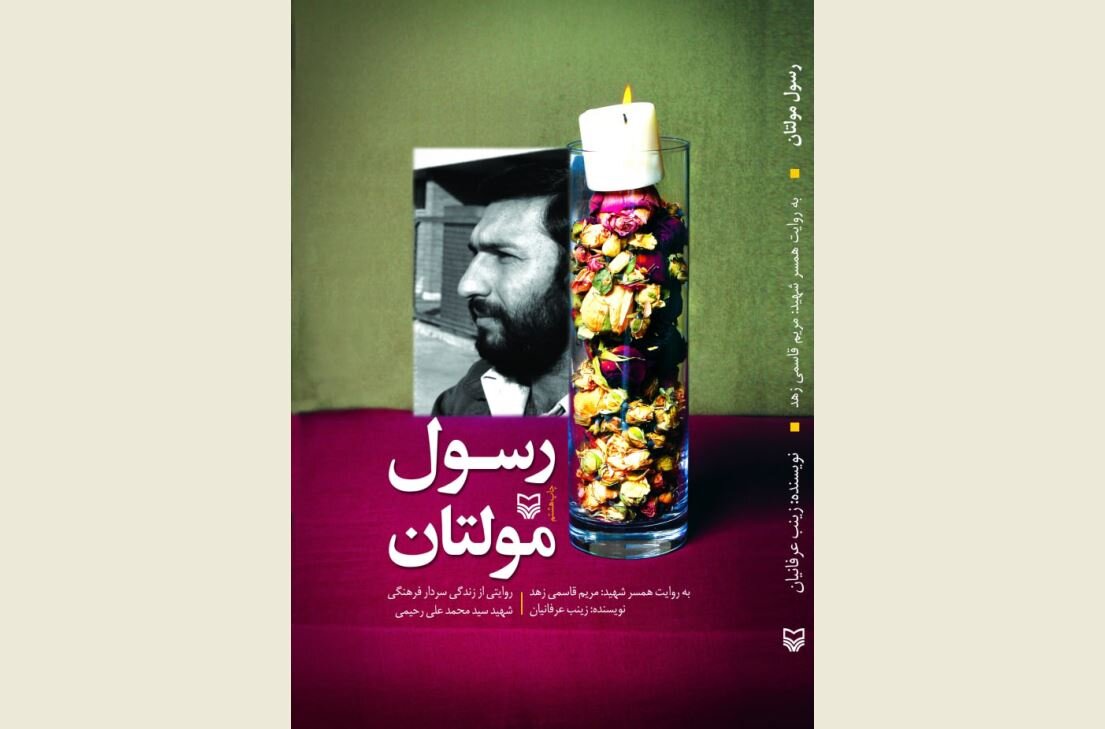 The book "Messenger of Multan" is a bout oppression and deprivation of Shiites outside of Iran. This book narrates martyr Muhammad Ali Rahimi's life, who was in charge of the Culture House of the Islamic Republic of Iran located in New Delhi for seven years. He was also Iran's cultural adviser in Pakistan when was killed by the Janghovi group there.
* What happened that you decided to write this book?
It was 2013 when the process of writing the book started. Martyr's wife, Mrs. Rahimi came to me and said that she prefers me to narrate her husband's life, so we started the interviews. By December 2014, the stage of writing and editing was almost finished, and the book was handed over to Soore Mehr for publication.
The book included 7 chapters, if I name all the chapters, it might be long, but there are problems and deficiencies in the third chapter, which is related to India. The main cause of this problems in this chapter is the interviews that were not conducted due to some reasons.
* What documents were given to you to write the book?
Most of the documents we used were given to us by the martyr's family, including the pictures in the book.
* One of the strengths of the book is that it has a good emotional narration. Is this the result of the eloquence of your pen or is it still the effect of the martyr's wife's love for her husband even after years?
Mrs. Rahimi's good narration was honestly excellent. In the introduction of the book, I also said that I was less forced to manage the discussion and was less led astray in the interviews, and this was mostly due to the very good mental discipline she had. Also, the first reason for this affection and this emotional relationship, which shows itself in many ways despite all the problems, is the strong and intense relationship between these two people and the love they had.