By Soheila Zarfam
World in transition: Our Foes Engulfed in Crisis
April 8, 2023 - 20:44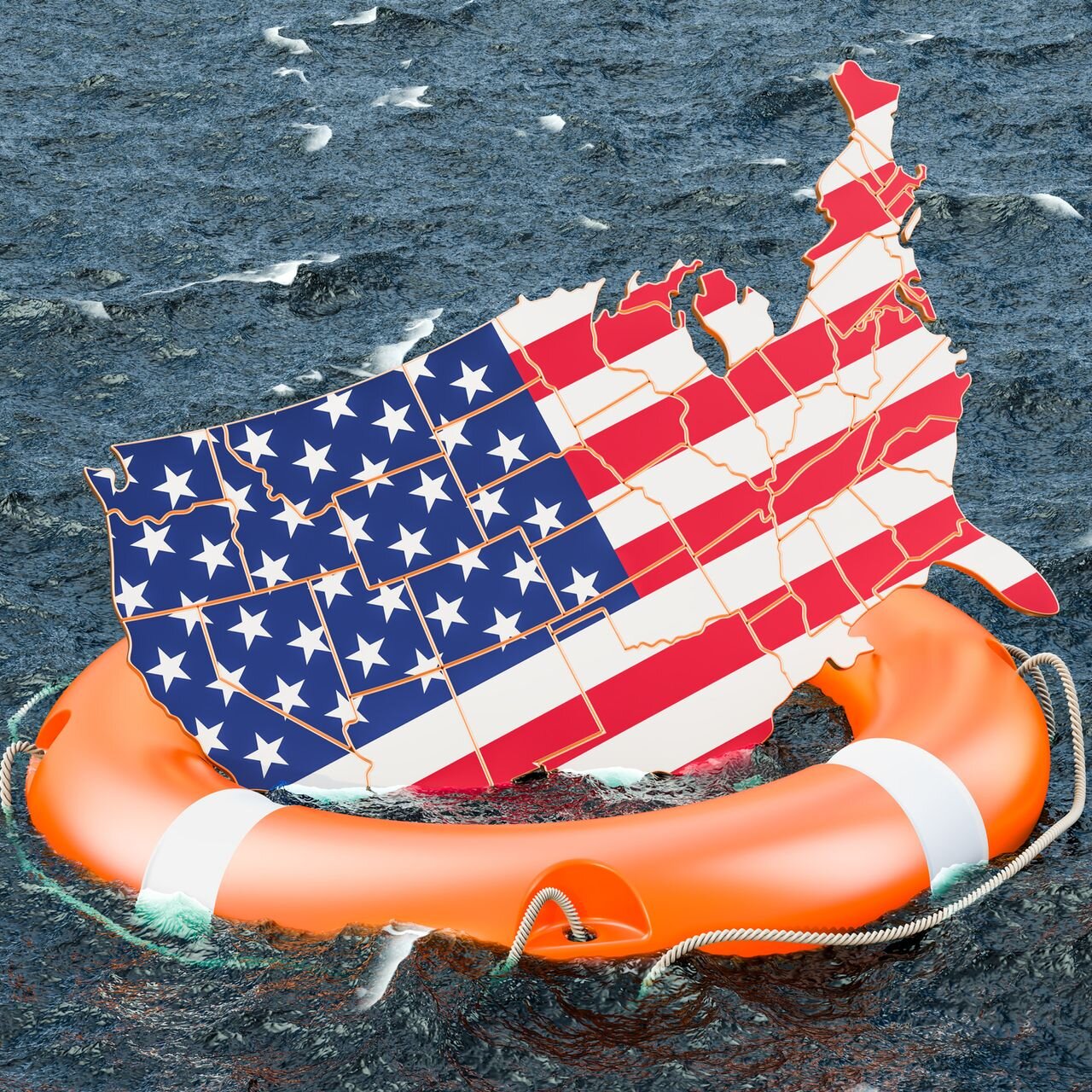 TEHRAN – From semiconductor chips to European ports, the U.S. is on a move to recoup its shrinking clout vis-a-vis China's rising power in a world that is no longer unipolar.
In his recent speech delivered before a group of high-level officials, Ayatollah Seyed Ali Khamenei, the Leader of the Islamic Revolution, shared some glad tidings. Ayatollah Khamenei stated that the political developments of the world are undergoing rapid transformation while weakening the enemies of the Islamic Republic at the same time.
"The US is one of Iran's most important foes in the world. Facts show that America was weaker under Obama's administration than Bush's administration. The US was weaker under Trump's administration than the way it was under Obama's administration. The US is weaker under this man's [Biden's] administration than the way it was under Trump's administration," the Leader said, according to a readout by khamenei.ir.
This U.S. decline has become almost a daily occurrence. And American officials are scrambling to rein in the rising power of China and other non-Western countries, especially in Asia. U.S. Commerce Secretary Gina Raimondo called on European governments to work with the US to fight climate change and counter Chinese clout, according to a Bloomberg report.
The U.S. is importing 90% of its chips from Taiwan, and that is almost dangerous, according to Raimondo. The US isn't looking to make all semiconductor chips on its own soil but must rely less on Asia, she said.
"Nobody thinks that we should be making everything that we need in America," she said. "The fact that we buy 90-plus percent of our leading-edge chips from Taiwan is also unsustainable and, quite frankly, almost dangerous."
Another example of the U.S. seeking to prevent its decline is American efforts to curb Chinese influence in European ports, which have become a flashpoint of tension between Washington and Beijing. China has acquired majority or minority stakes in vital ports in many countries, including Greece, Italy, Germany, France, the Netherlands, Spain, Malta, Sweden, Poland and Belgium, some of which are described as the gateway to European trade such as Hamburg in Germany.
And the de-dollarization trend has already started. Many countries all over the world, even some U.S. allies are now moving to trade in national currencies.
Chinese President Xi Jinping has recently visited Russia. The de-dollarization featured high during the visit. "We are in favor of using the Chinese yuan for settlements between Russia and the countries of Asia, Africa, and Latin America," Russian President Vladimir said of the visit.
Politically, the pace of American decline is even direr. Many alliances have been taking shape recently without the presence of the U.S. Iran has forged strong relations with China and Russia. The U.S.'s vision for an Israeli-Arab alliance in the region has faded away, and Arabs are keeping Israel at bay and moving closer to Iran. Syria, a longtime target of American sabotage, is getting accepted into the Arab fold again, with Iran serving as a bridge in this regard.
Israel, which has been at the center of American projects in the region, is now faltering just like its patron. The recent Israeli aggression against southern Lebanon and the Gaza Strip indicated in no uncertain terms that Israel is no longer able to define equations. With resistance spread all over the region, Israel increasingly finds itself confined and restricted. Israel's continued aggression has not only brought the Abraham Accords to a total failure but also increased anti-Israel sentiments among the people of the West Asia region.
"The Zionist regime has political instability and has changed four prime ministers in four years; party coalitions collapse before forming; there is an extreme bipolarity throughout the fake regime, which is highlighted by the demonstrations of hundreds of thousands of people in some cities. It is not possible for them to try to make up for these weaknesses by firing a few rockets," stated the Leader, while giving examples of the Zionist regime's chaotic and collapsing state.