Israeli minister says Iran has launched 'multi-front war'
April 17, 2023 - 21:44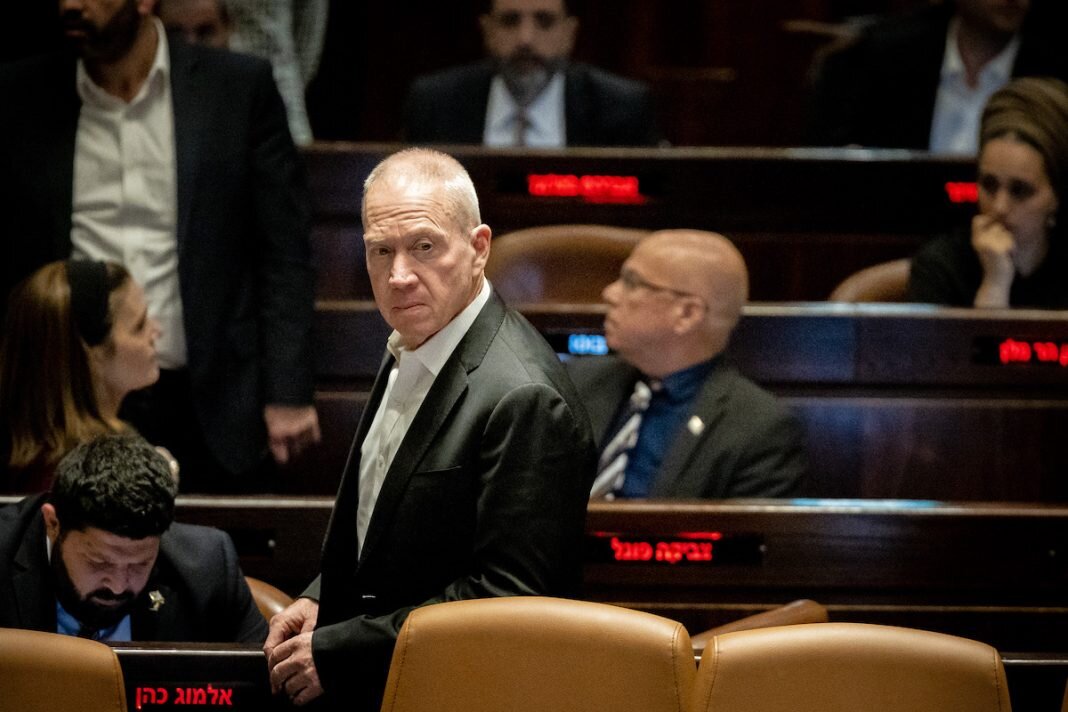 TEHRAN- A broad-scale conflict is more conceivable now that Prime Minister Benjamin Netanyahu's divisive judicial reforms have triggered an internal crisis in the occupied territories, according to Israel's minister of military affairs.
At a gathering on Sunday, Yoav Gallant said that "Iran has launched a multi-front war of attrition against Israel."
He argued that Tehran was "advancing its efforts to cement itself on the northern front while at the same time sending its proxies" to the Gaza Strip and the West Bank.
The minister added the Israeli military has "acted and will continue to act in all arenas, in overt and covert operations along the border, across the border, and even far from the border."
His comments come after the Jerusalem Institute for Strategic Studies (JISS) issued a statement on Sunday foreshadowing conflict with Iran.
The JISS also urged Netanyahu to halt the judicial changes which have caused unrest in the occupied areas.
"Israel's enemies are gaining strength and anticipate the internal circumstances in the Jewish state to result in self-destruction," the think tank continued.
At the same time, it claims, Iran is reestablishing its connections with Saudi Arabia while the U.S. is scaling back its presence in West Asia.
After seven years of estrangement, Iran and Saudi Arabia agreed last month to reestablish diplomatic, following several days of intense discussions held in China.
Following the agreement's signing on March 10, Tehran and Riyadh issued a joint statement emphasizing the need to respect one another's national sovereignty and refrain from meddling in one another's internal affairs.
They agreed to put into effect a security cooperation agreement made in April 2001, as well as another agreement inked in May 1998 to increase economic, commercial, investment, technological, scientific, cultural, sports, and youth affairs collaboration.
The think tank said that "Israel needs to prepare for the concrete possibility of war since the chances of a deterioration into a wider conflict are more significant today than before."
After Netanyahu's proposed judicial reforms were made public in January, massive demonstrations erupted against the apartheid regime.
The Israeli prime minister argued that the so-called judicial reform proposal would prevent judges from exceeding their powers, but detractors said it would allow him to skirt some regulations while he faces ongoing corruption charges.