National plan being drafted to protect Caspian seals, sharks
April 23, 2023 - 18:19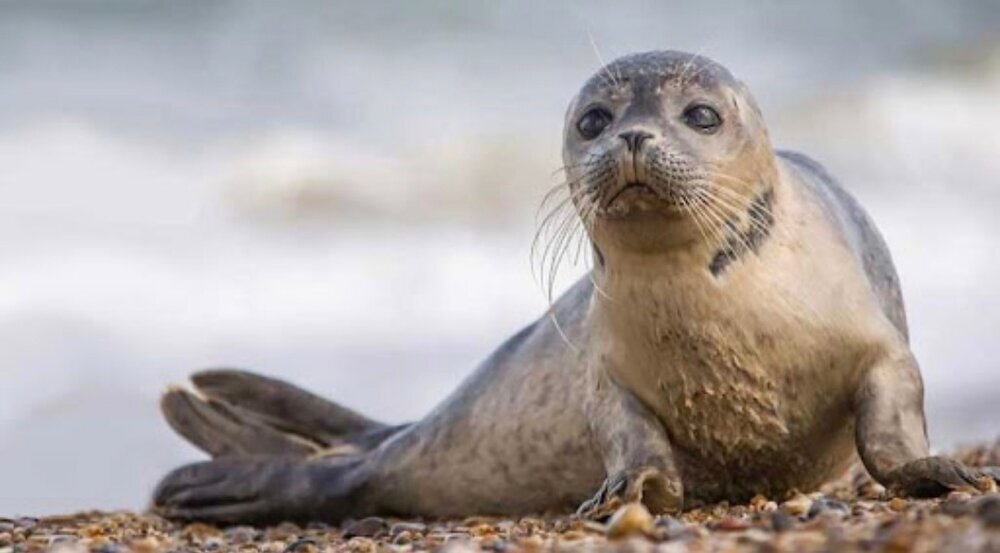 TEHRAN - A national plan is being drafted and finalized for the protection of Caspian seals as well as sharks.
The program for the protection of endangered species will be carried out seriously as in previous years, Mohammad Talebi-Matin, an official with the Department of Environment, has said.
In this regard, several plans have been prepared, which are different according to regions and species, he added.
The official announced that the third annual symposium on sea turtles will be held and a national program for the protection of Caspian seals and sharks is being drafted.
In general, there are 10 species of turtles in Iran, five species of which are terrestrial turtles (non-marine turtles), and the other five species are considered sea turtles.
European pond turtle, Caspian turtle, and Euphrates softshell turtle are the three species of pond turtles; while two species of spur-thighed tortoise and Afghan tortoise are terrestrial.
The Euphrates soft-shell turtle with the scientific name of Refetus Euphrates is the only soft-shell turtle in Iran, which is critically endangered and facing extinction.
The predominant species of turtles in the Persian Gulf is the hawksbill sea turtle that lays its eggs on its shores, and the Oman Sea is hosting the green sea turtle species. Also, in recent years, there have been reports of olive ridley sea turtles, loggerhead sea turtles, and even leatherback sea turtles on the shores of the Persian Gulf and the Sea of Oman.
All five species of sea turtles are also endangered due to human activities, oil pollution, and the destruction and development of beaches or spawning grounds. Other factors that threaten sea turtles can be excessive haunting or illegal trade.
Caspian seals are included in Appendices I and II of the Conservation of Migratory Species of Wild Animals (CMS).
As per Appendix I of the Convention, poaching and illegal fishing activities are banned to save the animals from extinction, while Iran has not had a share in illegal fishing of the species since the very beginning.
Appendix II covers migratory species that have unfavorable conservation status and that require international agreements for their conservation and management, as well as those that have a conservation status that would significantly benefit from the international cooperation that could be achieved by an international agreement.
MG