Over 200 strategic drones delivered to Army
April 23, 2023 - 21:23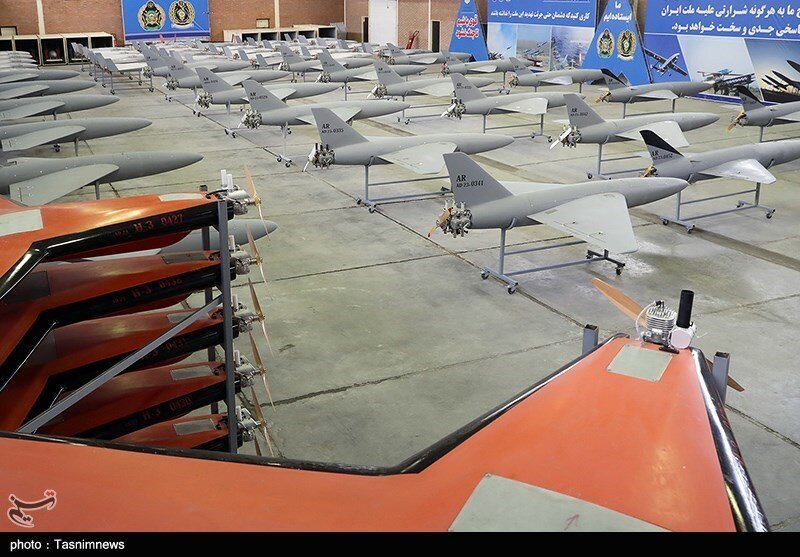 TEHRAN – On Thursday, the Iranian Army took delivery of more than 200 strategic drones manufactured by the Defense Ministry.
The strategic unmanned aerial vehicles (UAVs)were delivered to various units of the Army in several parts of the country.
The strategic drones include various models such as Ababil-4, Ababil-5, Arash, Karrar jet, Shahrivar 10th, Akhgar, switchblade drone, Homa, as well as sea-based and VTOL drones, Tasnim reported.
The new aircraft, all of which have low radar cross-sections (RCS), are designed to carry out a broad range of missions, including reconnaissance, detonation, combat, patrol operation, loitering, anti-radar operation, aerial interception, and action against mobile and fixed targets.
The propulsion, navigation and control systems of the new drones have been modified and they have been equipped with air-to-air and air-to-surface missiles, smart air-based standoff bombs, and electronic warfare systems. The new features have turned the drones into stealth aircraft with long ranges that can carry out special operations.
The new drones are expected to enhance the Army's capabilities in reconnaissance and monitoring operations along the borders, and boost the combat and destruction power of the pilotless units in countering remote targets.
In July 2022, the commander of the Army Ground Force unveiled plans for the establishment of five new military units operating with unmanned aerial vehicles.