Get away from the crowds: discover Kohgiluyeh-Boyerahmad's nomadic culture
April 24, 2023 - 18:2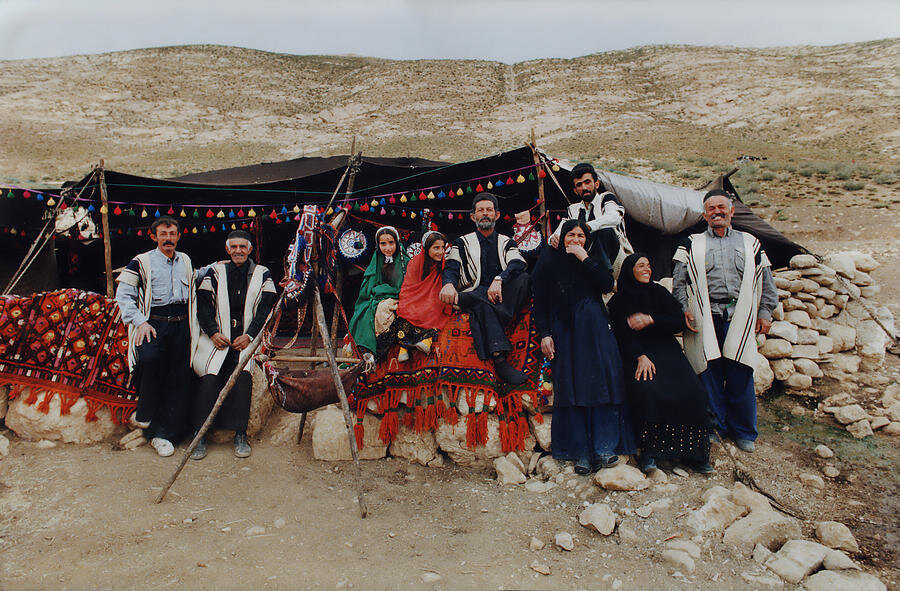 TEHRAN – From natural scenery to staying with nomads, Kohgiluyeh-Boyerahmad is a top destination for adventurers seeking an escape from the hustle and bustle of city life.
The lesser-known Iranian province is home to about 70,000 nomadic people, where sightseers may live with a nomadic or rural family for a while or enjoy an independent stay and assist them with day-to-day life. It also opens up an opportunity to feel rustic routines, agriculture, traditions, arts, and culture.
Tribe tourism, also known as ethno-tourism or ethnic tourism, provides the grounds for potential sightseers to feel like indigenous people by living with a nomad or rural family or enjoying an independent stay. However, as the name implies, it's a trip for recreational purposes rather than an expedition for anthropological research.
Experts say this branch of tourism has gained a lot of support and attention in the country over the past couple of years. Many tour operators believe that tribal regions could be deemed as the legacy of human authenticity in their novel cultural and human aspects.
Iran has a culturally diverse society dominated by a wide range of interethnic relations. Native speakers of Persian (Farsi language) are considered as the predominant ethnic generally of mixed ancestry, and the country has important Turkic, Kurd, and Arab elements in addition to the Lurs, Baloch, Bakhtiari, and other smaller minorities such as Armenians, Assyrians, and Jews. Persians, Kurds, and speakers of other Indo-European languages in Iran are descendants of the Aryan tribes who began migrating from Central Asia into what is now Iran in the second millennium BC.
Accompanying nomads during their migration, even for a day or two, maybe a lifetime experience. As a traveler, one has the chance to visit, live, eat, and sleep in a nomadic camp with a real nomadic family. Colorful dresses, vast black tents, colored-eyed children with rosy cheeks, a modest lifestyle, scenic landscape, and local dishes are probably among the delights of such visits.
Language, music, indigenous cuisine, clothing, songs, anecdotes, crafts, live performances, and local rituals such as celebrations and wedding ceremonies have always spurred many to experience life among the tribes.
Many nomads surprise visitors with dignity in their rough and overworked hands and integrity in their compassionate eyes at first sight. In popular Iranian culture, literature, and public opinion, nomads have always been a proud part of the nation.
Kohgiluyeh-Boyerahmad is mostly mountainous in terrain, part of the Zagros range. The highest point is the Dena summit with a height of 5,109 meters (over 4,000 meters high above sea level) which is covered with oak forests.
It has other tourist attractions such as historical monuments and eye-catching natural beauties which soften the eyes of all tourists.
One of these tourist attractions named Deh Sheikh Cave covered with lush green floodplains, white snowy mountains, tidal rivers, and several ancient monuments and memorials.
Another beautiful site is Kerik village some 35 kilometers away from Yasuj that the unique texture of the step of the village, with its mud-shaped structures and attractive engineering, attracts many foreign tourists to the village.
Marin village in the vicinity of Dogonbadan city known as 'South Masuleh' (a very famous tourist attraction in the north of Iran) that its rainbow and natural, historical, and religious attractions have opened doors of the province to domestic and foreign tourists. Marin Gardens is the lost paradise of southern Iran and this village hosts many tourists from all over the country during spring and late winter.
Tang-Tamoradi waterfall is among the very famous tourist attractions in the province. Another historical tourist attraction named Chesme (fountain) Belqis, with a vibrant nature, diversity of tree species, and beautiful landscape.
Because of enough materials such as wool, people can create different types of handicrafts in this province. A large number of such handicrafts are marketed outside of the region. There are several types of different woven crafts. Some of them are: knitted, such as rugs, cushions, satchels, and kilim carpets. Others are carpets, Gabeh, gloves, and other handicrafts that are made by the tribes of the province.
The most important souvenirs of the province are walnuts, raisins, whey, garlic, animal oil, honey, dried herbs, and medicinal herbs with the local name of Chowil, Celery, Mushrooms, Bilhar, Konger and Kareda.
Hand-woven and handicrafts such as cloves are presented in the form of bracelets, necklaces, rings, carpets made of rugs and baskets among other souvenirs of the province.
AFM