Interview by Farrokh Hesabi
Former coach Hashemi optimistic on Iran's chance in 2023 FIBA World Cup
April 30, 2023 - 18:32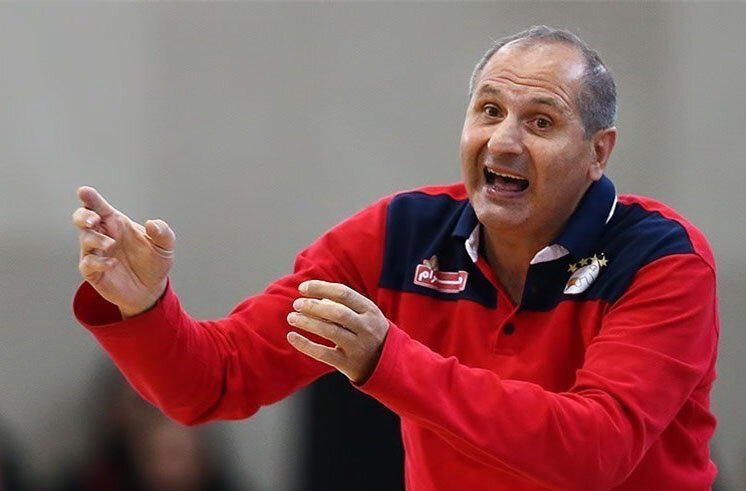 TEHRAN - Basketball expert, Mostafa Hashemi, believes that Iran national basketball team's group at the 2023 FIBA World Cup is neither easy nor difficult.
Iran learned their opponents at the 2023 FIBA World Cup. Team Melli are drawn in Group G along with world No. 1 Spain, Cote d'Ivoire, and Brazil.
"The group is not easy and at the same time is not the most difficult one," said Hashemi in his exclusive interview with Tehran Times.
"We have the chance to be the third team in the group and battle with the other Asian team to obtain the Olympics quota," added the former head coach of the Iran basketball team.
When asked about Iran's opponents in Group G, Hashemi said, "Spain are one of the strongest in the basketball world and we don't expect Iran to beat the 2019 FIBA World Cup champions.
"Brazil also are ahead of us in basketball, and it is still difficult to defeat them. However, I believe that Iran can play well against the South American opponents and it will be a tough challenge for us.
"Against Cote d'Ivoire, we have a good chance to win the game and get the third place in the group. Then we have the opportunity to qualify for the 2024 Olympic Games.
Iranian media have recently reported that the Iran basketball federation is looking for a big foreign coach for the national team. Hashemi shared his view in this regard.
"To appoint a world-class coach, you need to spend a big deal of money. I don't think that the federation's budget let it hires a big top-level foreign coach.
"I've always said that we don't need a foreign coach for the national team because we have good coaches, who can take charge of Iran national team in big tournaments. However, I believe that top-level foreign basketball coaches can come to Iran as an instructor to convey their knowledge and experiences to the Iranian coaches," concluded Hashemi.