ECO member hails Iran's rich travel gems 
May 10, 2023 - 18:3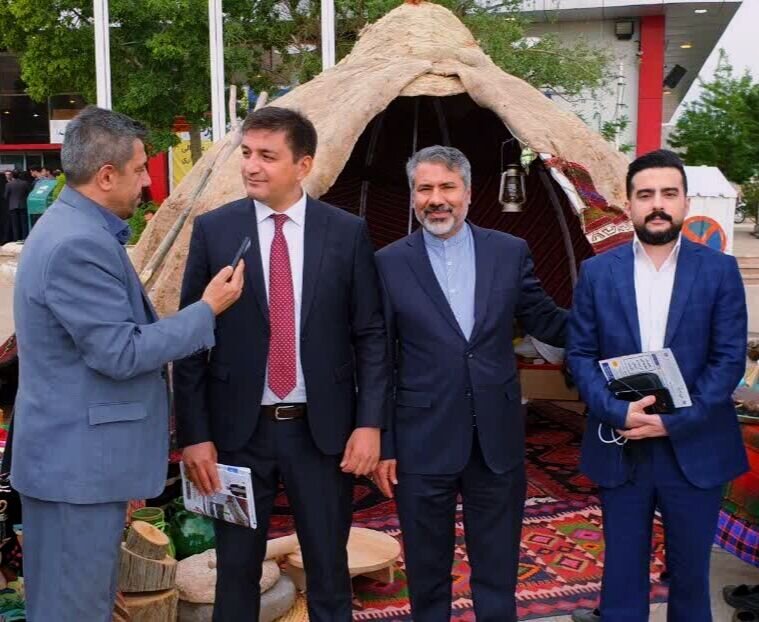 TEHRAN –    The tourist attractions in Iran span every corner of the country and there is no part without a great deal of them, the Director for Tourism of the Economic Cooperation Organization (ECO) Jasur Rajabov has said.
In each region of Iran, there are tourist attractions similar to those of a country, the Director for Tourism of the Economic Cooperation Organization (ECO) Jasur Rajabov has said.
He made the remarks during his visit to a festival dedicated to rural and nomadic lifestyle in the west-central province of Qazvin on Tuesday.
Each of Iran's provinces has the attractions of a country for tourists, making it one of the most important tourism regions in the world, the official added.
Festivals like these can be a great way to gain a deeper understanding of the native traditions of Iran, he noted.
It also can preserve the traditions left by the predecessors as cultural heritages, he mentioned.
Long shunned by Western travelers, the Islamic Republic has steadily stepped-up efforts to use tourism, over the past couple of years, to help promote its international image battered by endless opposition mostly from the U.S.
Experts believe even before the pandemic, Iran's tourism was already grappling with some challenges, on top of those Western "media propaganda" aimed at scaring potential travelers away from the Islamic Republic. They say Iran is still somehow "unknown" to many potential travelers due to such a "media war."
Before the COVID pandemic, Iran's tourism had constantly been growing, reaching more than eight million visitors in the Iranian calendar year 1398 (started March 21, 2019). That surge, however, helped prejudices to become thick and thin.
However, Iran's trump card is that the country benefits from a wide variety of travel destinations ranging from seacoasts and lush green woods to towering mountains and harsh deserts. As a wallet-friendly destination with hospitable people, Iran has long been a desired destination for nature lovers, birdwatchers, powder chasers, culture devotees, pilgrims, museum-goers, foodies, adventurers, and medical travelers, to name a few.
ABU/AM