Hossein Zaman, pioneer of pop music in post-revolution Iran, dies at 64 
May 12, 2023 - 18:43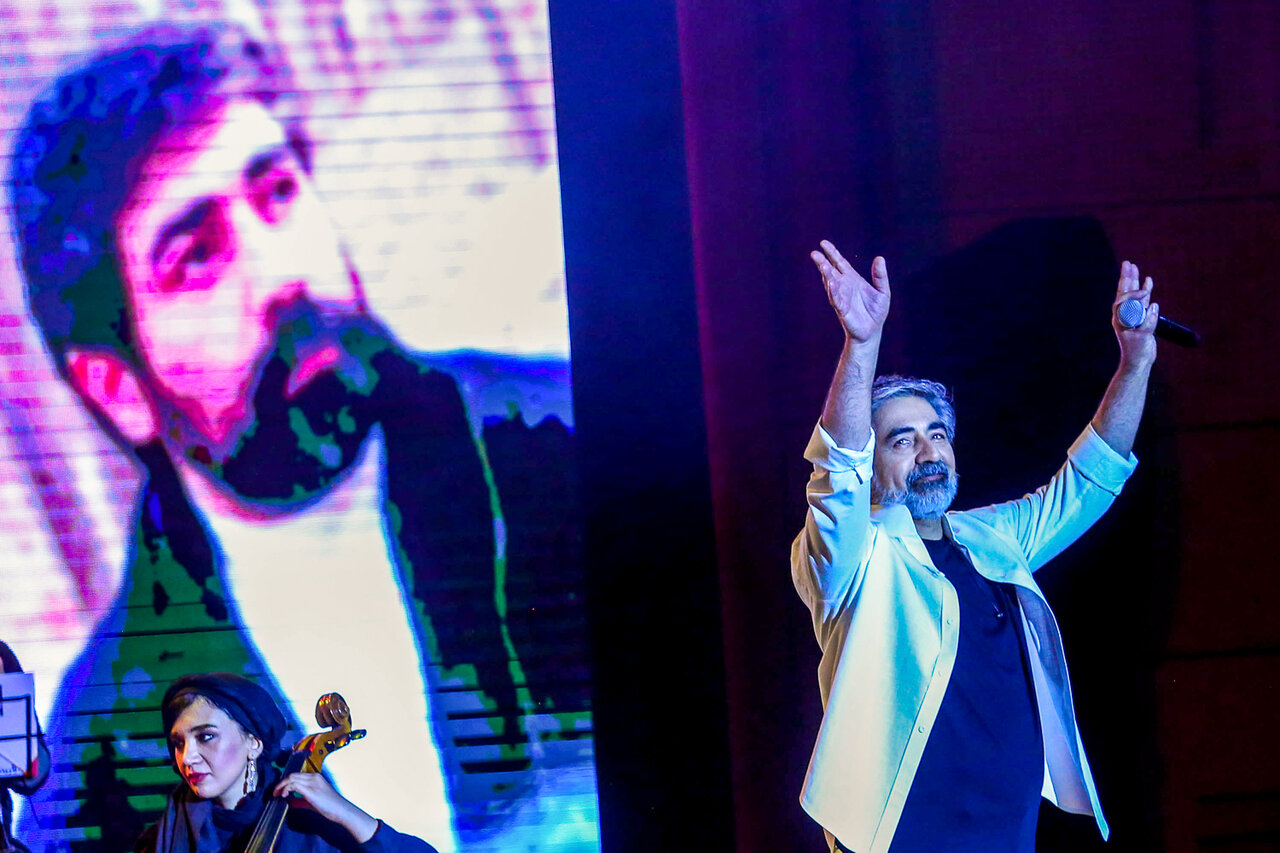 TEHRAN – Singer Hossein Zaman, a pioneer of pop music in post-revolution Iran, died on Thursday at 64 after months of battle against liver cancer. 
His family announced that he was admitted to the ICU on Wednesday due to his critical condition and passed away Thursday morning.
He was buried in the Artists Section of Tehran's Behesht Zahra Cemetery on Friday.
Zaman was among the earliest pop singers allowed to work in the post-revolution Iran.
Born in 1959, Zaman began studying electronics at the Isfahan University of Technology. Due to his political activities against the Shah in 1979, he was detained by the SAVAK intelligence services and expelled from the university.
He left Iran to pursue his studies in the United States of America. Following the Iraqi invasion of Iran in 1980, he left his studies unfinished and returned to join the Iranian volunteers.
Zaman also pursued his studies simultaneously and did an M.A. in telecommunications engineering.
He was the chief of the telecommunications department of the Navy of the Islamic Revolutionary Guard Corps for a while.
After the end of the war in 1988, he pursued a teaching career, however, he began trying his hand at singing in the early 1990s when pop musicians were allowed relative freedom to work.
His debut album "Shab-e Deltangi" ("Night of Gloom") was released in 1998. "Brighter than a Star", "Scent of Loneliness", "The Bird" and "Flower's Cry" from the album soon became hits.
One year later, he joined Khashayar Etemadi, Qasem Afshar and Alireza Assar, other pioneers of post-revolution pop music, and recorded their joint album "Fasl-e Ashenai" ("Time to Meet").
Due to his stance on political issues, Zaman faced a ban, which continued for about 17 years. However, he recorded the albums "Qesseh Nagofti" ("You Didn't Tell a Story") and "Qarar-e Asheqi" ("An Appointment to Love").
He spent all the years on Kish Island teaching at the International Campus of the Sharif University of Technology.
In 2019, he was allowed to perform two concerts named "I Meet You Again". The concerts were held on July 25 and 26 at Tehran's Milad Tower with an orchestra of 30 musicians conducted by Saber Jafari.
He is survived by his wife and son Abuzar and daughter Zeinab.
Photo: Pop singer Hossein Zaman waves to the audience during a concert at Tehran's Milad Tower on July 25, 2019. (ISNA/Vahid Hosseini)
MMS/YAW