Pahlavi-era edifice in Zanjan undergoes geophysical studies
May 17, 2023 - 20:58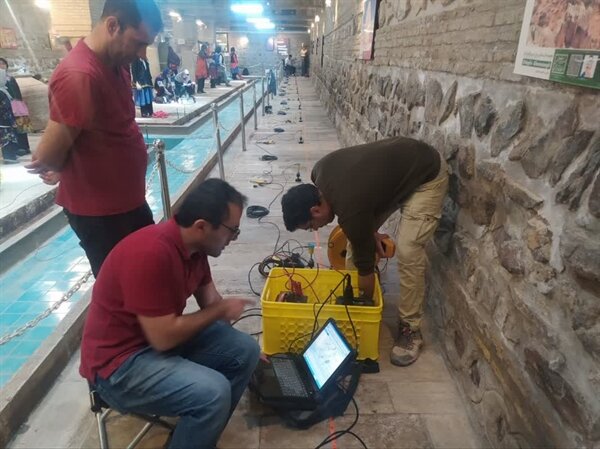 TEHRAN – The Pahlavi-era (1925-1979) Rakhtshooy Khaneh Edifice Museum in the northwestern Zanjan province has undergone geophysical studies for the first time, the provincial tourism chief has said.
The survey, which is carried out by Iranian experts, includes identifying the aqueducts and channels underneath the museum's building, identifying the condition of the structure, and directing underground water to urban sewage, Seyyed Saeid Safavi explained on Wednesday.
The project aims at studying the historical structure to find proper ways to restore and renovate it in the near future, the official added.
The edifice was built as a laundry place to provide safety and comfort for women while washing clothes in a covered place, especially in the cold weather in winter.
The women of the city wash their clothes in this place, and men were not allowed to enter it at all when the complex was open.
This building has been restored several times over the years and is currently an anthropological museum.
Zanjan is one of the cities founded by Sassanid King Ardashir I (180-242 CE). The province makes a base for wider explorations with the architectural wonder of Soltaniyeh, the subterranean delights of the Katale-Khor caves, colorful mountains, and the UNESCO-registered Takht-e Soleiman ruins nearby.
In late January, Zanjan was designated as a "world city of filigree" by the World Crafts Council after the WCC assessors visited various craft workshops, stores, exhibits, and bazaars of the city in a two-day itinerary last December.
Filigree consists of curling, twisting, or plaiting fine, pliable metal threads and soldering them at their points of contact with each other with a metal groundwork.
ABU/AM