Academic meeting to discuss Ecbatana as treasured cultural heritage
May 17, 2023 - 19:2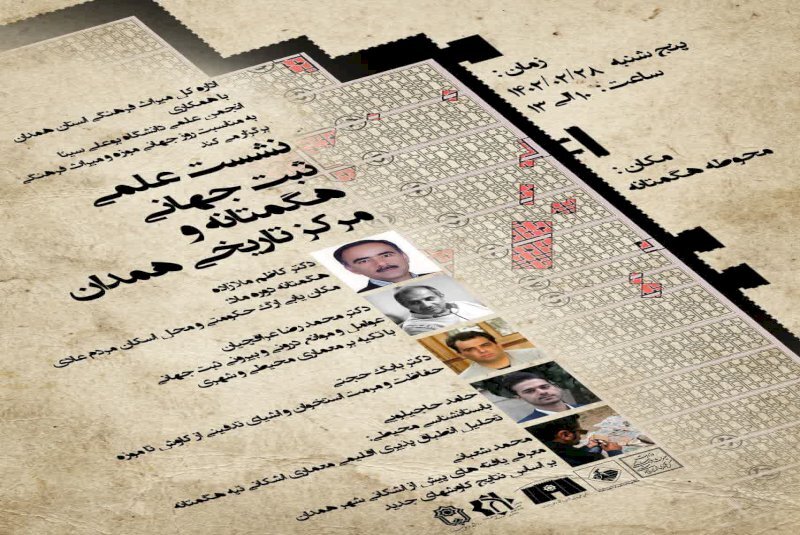 TEHRAN – A panel of Iranian archaeologists, historians, and cultural heritage scholars has been invited to discuss ancient Ecbatana as a treasured cultural heritage in the history of the nation.
Organized by Hamedan province's tourism directorate in close collaboration with Bu-Ali Sina University, the meeting is scheduled for May 18 in commemoration of the national cultural heritage week, CHTN reported.
Known locally as Hegmataneh, the ensemble was once one of the world's greatest cities of ancient times. However, due to urban developments and natural erosion, the ancient ensemble overlaps with modern Hamedan.
The meeting will address everyday life in Ecbatana during the Median period, governmental structures, and ruined residential places of ordinary people.
It will also discuss domestic and international factors and obstacles in terms of environmental and urban architecture existing on the path of possible UNESCO registration of the site.
In addition, the experts will be elaborating on the protection and restoration of bones and burial objects from excavation sites to museums; climatic adaptability of the Parthian architecture; and pre-Parthian discoveries.
Last week, Hamedan's Governor-General said the UNESCO designation of Ecbatana would be providing a great opportunity for Iran's tourism sector. "The UNESCO registration of the Hegmataneh ensemble will provide an unparalleled opportunity not only for Hamedan but for the whole tourism sector of Iran," Moslem Makhfi said.
Ecbatana was once the capital of Medes and later the summer residence for Achaemenid kings. The ensemble is made up of a priceless archeological site and a singular collection of historical ruins.
The treasured site embraces artifacts from six different historical eras that are still extant, including an odd collection that belonged to Iran's Christians. It is well protected as a result of its significance to history and culture.
Ecbatana was first excavated in 1913 by the French Assyriologist Charles Fossey. In 2006, excavations in a limited area of Hegmataneh Hill failed to uncover anything older than the Parthian period (247 BC). However, excavations have been limited due to the modern city covering most of the ancient sites.
Around 1220, Hamedan was destroyed by the Mongols. In 1386, it was sacked by Timur (Tamerlane), a Turkish conqueror, and the inhabitants were massacred. In the 17th century, it was partially restored and then frequently changed hands between the Iranian dynasties and the Ottomans.
Located on a high plain, Hamedan is pleasantly cool in the summer but can snow and freeze from December to March. Hamedans attractions include Ali Sadr Cave, Ganjnameh Inscriptions, Avicenna Mausoleum, Hegmataneh Hill, Alaviyan Dome, Jameh Mosque, and St. Stephanos Gregorian Church, among others.
AFM