Promotional Item:
Old websites in tourism and hotel booking
May 21, 2023 - 8:52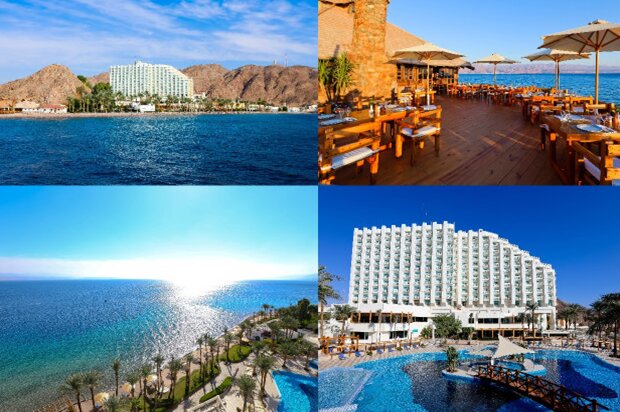 The advancement of technology and the development of World Wide Web has facilitated human being's life in every field; planning for a trip and booking a hotel room online is no exception. 
Since the late 80s, there have been successful hotel booking websites which offered travel and accommodation services to the users; nevertheless, in the very recent deep dive into the performance of hotel search engines and hotel booking websites, it has been observed that many former winners have fallen out of the marathon while some new commers have paved their way to the top of the hitters' list. Here is a brief introduction about some of the best hotel booking websites so that you scroll down and find your desired services matched with your budget, needs and preferences.
1. Iranhotelonline
Iranhotelonline is one of the best hotel booking websites with long years of experience in the field of travel and tourism. Providing you an extensive list of accommodation options, giving you the opportunity to compare their pros and cons, and offering a 24/7 support are some of the outstanding features of this interface. It should be noted that this website is providing services only in Iran for the time being. It can be the first choice of the people who want to visit this enormous country.
2. Booking.com
According to the top websites ranking on similarweb.com, booking.com catches your eye at the first glance as a trending and highly-visited travel, tourism and hotel booking website. This hotel booking site includes hotels, hostels, bed and breakfasts, vacation homes, and even apartments into its search results. You can sort the available options while filtering the results by budget, star rating, location (distance from city center), and property type (apartment, hotel, hostel and so on.).
3. Tripadvisor.com
This hotel booking website was specifically acting strong in London and Orlando, and it was the only site to beat Booking.com at finding the most places under $75 across the board. Tripadvisor.com has always had a simple and minimalistic look and was fundamentally based on the wisdom of the crowds. Fairly real and trustworthy user reviews and having a strong search engine which has an eye for the cheapest accommodation types are the most remarkable features of this platform.
4. Airbnb.com
Formerly called AirBedAndBreakfast, this website rapidly turned into a top travel brand in the early 2000s. The idea of creating a virtual platform where house owners and landlords could post pictures and information about their properties for short-term rents was very innovative at the time. Thinking of novel ideas has always been this website's strength.
5. Expedia.com
Although Expedia has scored equal positive and negative marks, it is interestingly still one of the top ten hotel booking websites round the world. The reason behind this fact might refer to its seniority since it dates back to 1996 when Microsoft, the giant of the technology realm, introduced it as an online travel agency. Travelocity and Orbitz are also owned by Expedia, and they are all very user-friendly; all you need to do is choose your favorite of the three and use it when you are looking for a hotel.
6. Agoda.com
Agoda's homepage is simple and easy to navigate with a search box where you can customize your search. The search box allows you to specify whether you are applying for a family travel or a multigenerational group travel and determine the ages of your family or group members to get corresponding recommended services.
7. Hotels.com
This website's search experience is user-friendly where you can easily navigate and figure out the search algorithms. Through this platform, you'll be able to find family-related amenities such as childcare centers and services; you also get information about the size of each room and the number of people that can fit in. All in all, this hotel booking website makes the process of reservation enjoyable.
8. Priceline
Except for its limited filtering system, this hotel booking website has a user-friendly layout like many of the websites mentioned in the present article. The positive point about this website is that in addition to listing hotels, Priceline also lists alternative accommodation types, say bed and breakfast and rental apartments.
9. Kayak
As an experienced hotel booking website, Kayak proposes a modest homepage with an understandable layout to its users where they can simply narrow down and sort their search results to the point it matches their preferences. On the website, there are results across a variety of accommodations types and their prices by default which you can select or unselect. Overall, Kayak is a metasearch and the tools are there to craft your own perfect search.
10. Google Hotels
Google Hotels, like Kayak, is a metasearch, and once you click on a hotel, you can see prices across different hotel booking websites. However, unlike Kayak's search box, there are not many filters available. Generally, as a straightforward hotel booking metasearch, Google Hotels is a proper and solid choice. To access Google Hotels, you have two ways: (A) navigate directly to Google Hotel page-integrated with Google Maps or (B) do a Google search using the word "hotel" plus your favorite destination. This hotel tool is combined with Google maps, so if you are a person looking to find a hotel's location on a map, Google Hotels does the best for you.