Paleontology, science museum inaugurated in Tus
May 21, 2023 - 17:52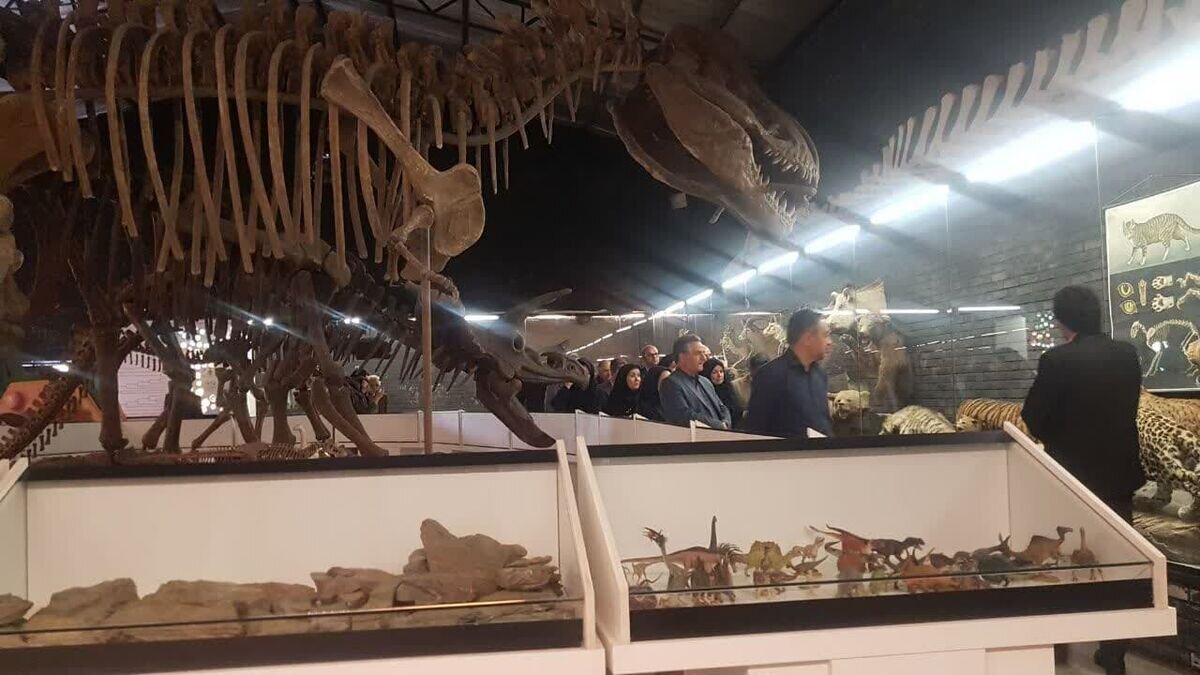 TEHRAN –On Saturday, a museum of paleontology and science was officially inaugurated in the ancient city of Tus, northeastern Khorasan Razavi province.
In addition to fossils and reconstructions of dinosaur skeletons, there are animals from all over Iran, rocks and minerals, astronomy, and a journey into the human body on display in the museum, Ehsan Zohrehvandi explained on Sunday.
The complex currently occupies 350 square meters, but it will expand to twice this size in the future, the official added.
By having this museum near the historical city of Tus, tourism capacity in the region will be increased, which will lead to prosperity and development, he noted.
Located near the provincial capital of Mashhad, which is one of the top tourist attractions of the country, Tus has been the birthplace of some important cultural and scientific Iranian figures in the past centuries.
The city was captured by Alexander the Great in c. 330 BC and it was destroyed once during the Mongol invasion, and again by the Timurids, and many of its people were killed.
Tus is famed as a cultural hub and is home to many national figures. Ferdowsi is a world-renowned poet whose mythical poems are translated into various languages. Many Iranians regard Ferdowsi as the greatest of their poets. Down through the centuries, they have continued to read and listen to recitations from his masterwork, the Shahnameh.
Al-Ghazali was another figure who emerged from that area. He was a theologian, jurist, philosopher, and mystic. Other notable residents of Tus include the early polymath Jabir ibn Hayyan, poet Asadi Tusi; polymath Nasser al-Din Tusi and the prominent Islamic scholar Abu Jafar Tusi.
ABU/AM