Iran water rights inviolable: speaker
May 21, 2023 - 20:19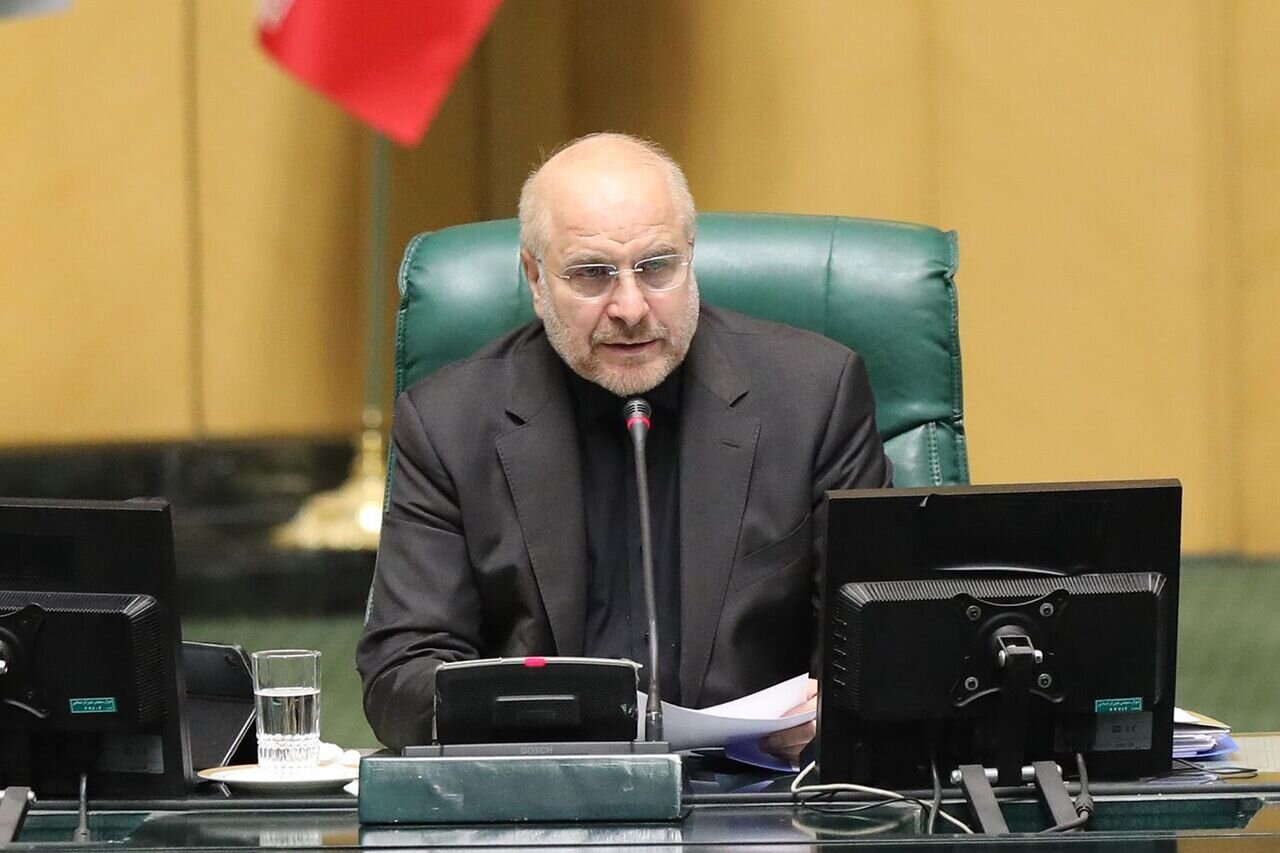 TEHRAN – Speaker of Iranian Parliament Mohammad Baqer Qalibaf on Sunday reiterated Iran's water rights from the Helmand River, urging the Taliban to honor Afghanistan's commitments under a decades-old agreement in this regard. 
"Agreement on this water share is part of the long history of the nations of Iran and Afghanistan. And it is inviolable," Qalibaf told a Parliament session.
The Helmand River is regulated by a precise legal framework, and in accordance with an agreement made between the two nations in 1973 and confirmed by their respective legislatures, Iran's water rights are distinctly defined and upheld by the Afghan government.
43% of Afghanistan, comprising the majority of the southern region, is supplied by the Helmand River and its main tributary, the Arghandab.
It has a flow of around 140 m3/s on average, although it varies greatly yearly and seasonally because most of the water comes from the country's central mountain range melting snow.
The 1973 deal states that Afghanistan must yearly deliver 850 million cubic meters of water from the Helmand River to Iran.
"The complete and accurate implementation of this agreement is in the interests of both nations and guarantees mutual benefits, as well as preserving the climate, geography and population of large parts of western Afghanistan and eastern Iran," Qalibaf said, according to IRNA.
He called Iran's water share of the Helmand River vital. "I want the Afghan authorities to respond constructively to the positive will of the Islamic Republic of Iran and, considering that there is sufficient water storage in Afghanistan, prevent a serious problem in the relations between the two countries," he added.
Iranian President Ayatollah Ebrahim Raisi has warned the Taliban over violating Iran's water rights, urging them to respect the relevant treaties regulating the use of shared waters.
Speaking during a trip to the drought-stricken province of Sistan-Baluchistan on Thursday, Raisi said, "I want to tell the rulers of Afghanistan not to consider my words as normal, but to take them very seriously; I warn the officials and rulers of Afghanistan to give the rights of the people and the region of Sistan and Baluchistan immediately."
Referring to some published claims that the dam built on Helmand does not have much water or that part of it is sediments, he stated, "Our experts should be given permission to investigate this issue as soon as possible, if our experts confirm this, very well, there is no problem; we have no dispute about the lack of water, but if there is water, this right should be given to the people of Sistan and Baluchistan and we will not allow the rights of the people to be lost in any way."