Three Iranian cities nominated for UNESCO status
May 22, 2023 - 18:42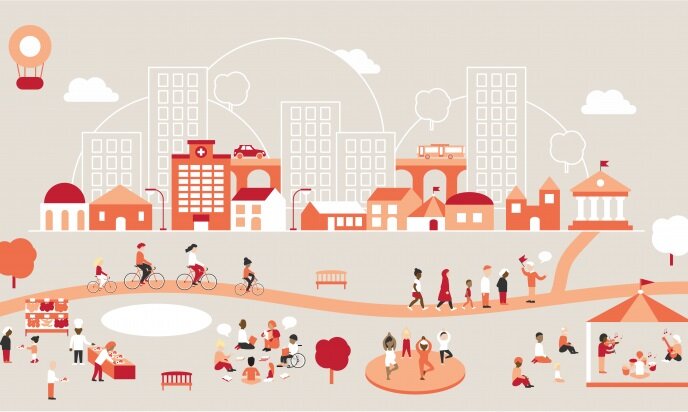 TEHRAN – Three Iranian cities have been nominated for the UNESCO Global Network of Learning Cities (GNLC), a tourism official says.
Hamedan, Kelardasht, and Ardakan have applied for membership in the UNESCO Global Network of Learning Cities, IRIB quoted Seyyed Mostafa Fatemi as saying on Sunday.
Sprawling on a high plain, Hamedan never falls short of offering cultural heritage sites to its visitors. Scenic natural landscapes, traditional restaurants, public gardens, colorful outdoor markets, and more importantly, its hospitable people make for an unexpected slice of the city. Known in classical times as Ecbatana, Hamedan was one of the ancient world's greatest cities. Pitifully little remains from antiquity, but significant parts of the city center are given over to excavations, and there's a scattering of historical curiosities.
Known for its natural beauty and scenic landscapes, Kelardasht is a popular tourist destination that attracts visitors from all over the world. The northern city is surrounded by lush green forests, snow-capped mountains, and pristine rivers, making it an ideal location for nature enthusiasts and adventure seekers. With its unique cultural heritage, ancient historical sites, and vibrant local markets, Kelardasht offers a rich and diverse travel experience that is sure to captivate and enchant all who visit.
Ardakan is a historic city located in Yazd province. With a rich cultural, architectural, and socio-economic heritage, Ardakan is considered a jewel of the Iranian desert. Its landmark structures, including grand mosques and Zoroastrian fire temples, showcase the city's unique blend of Islamic and pre-Islamic Persian traditions. In addition to its historical significance, Ardakan is also renowned for producing fine carpets, pottery, and textiles.
In 2013, the UNESCO Institute for Lifelong Learning initiated the UNESCO Global Network of Learning Cities to promote social cohesion, economic development, and sustainability in urban areas.
In 2015, the network began accepting members; since then, it has evolved into a driving force for the promotion of lifelong learning as a means of achieving the UN Sustainable Development Goals at the local level.
Network members benefit from the exchange of lifelong learning policies and practices, the production and sharing of knowledge on key challenges and solutions, and training initiatives.
As mentioned by the UN body, UNESCO learning cities across the globe make lifelong learning a reality. "Whether they are megacities or smaller urban areas, all of them show how learning opportunities empower citizens of all ages when suitable policies and programs are put in place."
Currently, 292 members of the network work closely together to share best practices, policies and activities to ensure learning for young and old.
AFM