'Berlin complains about human rights while it partook in Saddam crimes'
May 23, 2023 - 19:45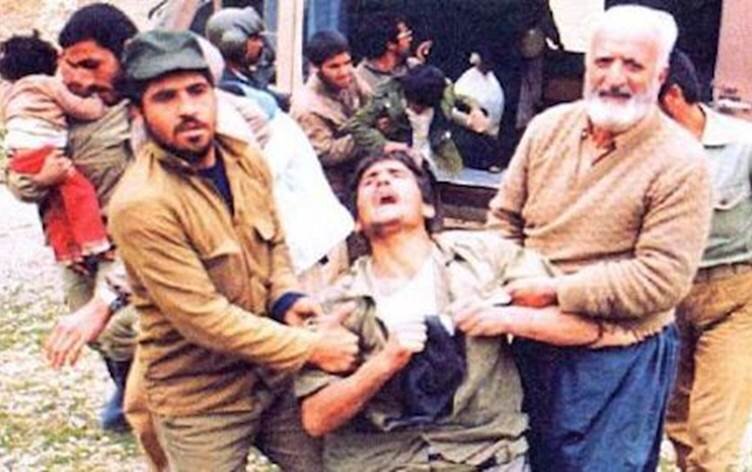 TEHRAN- Iran has condemned German Foreign Minister Annalena Baerbock for commenting on human rights in the Islamic Republic, recalling Berlin's role in the crimes committed by ex-Iraqi tyrant Saddam Hussein's army during the war against Iran in the 1980s.
The comments were made in a tweet by Nasser Kanaani of the Iranian Foreign Ministry on Tuesday, one day after Baerbock declared that the European Union "won't accept" alleged Iranian human rights violations.
He pointed out, "It is very unlikely that the German foreign minister is not aware of the Iranian people's mentality towards chemical gases and substances and their connection with the German government."
"How does she give herself the right to talk about the human rights of the Iranian people as her country is responsible for equipping the Saddam regime with chemical weapons as well as killing and poisoning thousands of Iranian citizens!" he added.
Additionally, he shared images of the damage caused by Iraq's chemical attack on the Iranian city of Sardasht on June 28, 1987.
Thousands more were exposed to chemical agents, and the attack claimed the lives of over 100 individuals.
Many of the crime's survivors are still dealing with the long-term respiratory and even psychological ramifications of breathing mustard gas after more than three decades.
Iran slams silence of those claiming to defend human rights
Kanaani also paid respect to five Iranian border guards who lost their lives in a recent terrorist incident in southeast Iran and criticized those who profess to defend human rights and combat terrorism for remaining silent.
"I pay my respects to the heavenly souls of the martyrs of the homeland, the five youths, sacrificers for the security of the nation, and defenders of the borders of the motherland," Kanaani tweeted.
He went on to add, "Iran has been combatting terrorism and the smuggling of narcotics with the sacrifices of the generals and soldiers of the motherland for years."
"Why isn't there anything to hear from the claimants of human rights and the fight against terrorism, and no 'united message' from the European ambassadors in Tehran?" Kanaani deplored.
In the armed struggle that broke out in the Saravan district of the southeastern province of Sistan-Baluchestan on Saturday night, five border guards fatally shot and two others were injured.
The Iranian police said that the border regiment of Saravan engaged in combat with a group of gunmen who were attempting to breach the border close to the Mazesar border post, adding that the terrorists abandoned the region after suffering severe casualties.
The distance between Saravan and the shared border with Pakistan is only 40 kilometers.