Iran says the world must be in no doubt about apartheid nature of Israel
May 20, 2023 - 20:57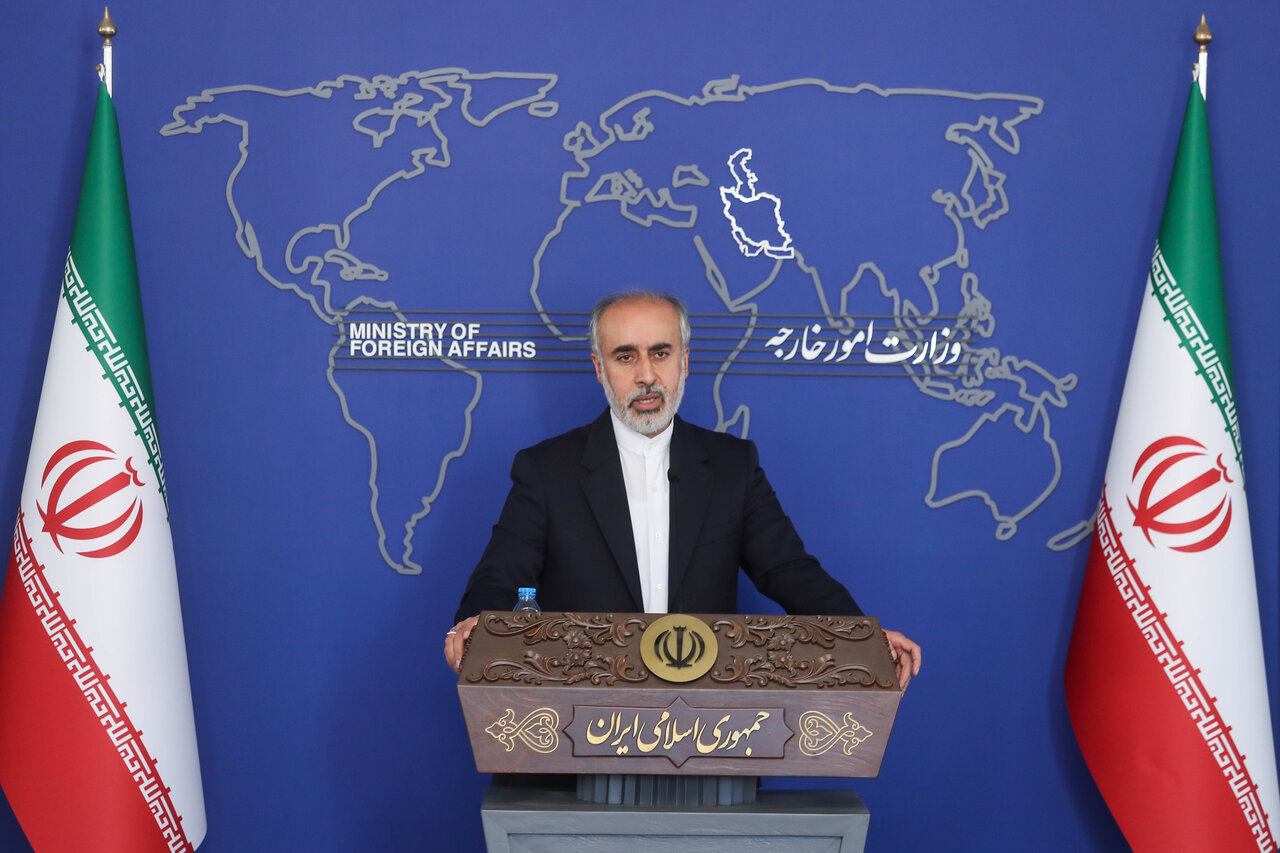 TEHRAN- Iran has vehemently condemned the most recent assault by Israeli settlers on the sacred site of the al-Aqsa Mosque in the occupied city of al-Quds, saying the move was a desperate attempt to cover up the Israeli regime's recent loss to the Palestinian resistance in Gaza.
"The new desecration of the al-Aqsa Mosque and shouting racist slogans against Palestinians and Muslims by the Zionists were reactions to their humiliating defeat in the face of heroic resistance of Gaza," Foreign Ministry spokesperson Nasser Kanaani tweeted on Saturday.
The comments were made a day after hundreds of Israeli settlers attacked the Old City of al-Quds complex, the third holiest place in Islam, under strong Israeli military protection.
The offense happened before the so-called "flag march" by Israelis, which commemorates the occupation of the West Bank by the occupation forces in 1967, including East al-Quds, which the Palestinians aspire to make the capital of their future state.
On May 9, the Tel Aviv regime began a campaign of lethal airstrikes against the Gaza Strip, which prompted the Islamic Jihad, a resistance organization in the coastal sliver, to launch over 1,000 rockets toward the occupied territories.
Since Tel Aviv's 10-day attack on the blockaded enclave in 2021, the warfare between Gaza's resistance groups and the Israeli regime has deteriorated significantly.
Referring to the deeply discriminatory practice of the Zionist regime in favor of settlers and against Palestinians in the West Bank, Kanaani asked, "Is the international community still in any doubt concerning the apartheid nature of the Zionist regime?"
Iran raps terrorist attack in Pakistan
The Iranian Foreign Ministry spokesman also on Saturday denounced suicide attack on Pakistan's Jamaat-e-Islami leader Sirajul Haq's convoy in the restive province of Balochistan on Friday.
Six people were injured in the attack, police said.
Kanaani praised God for sparing Sirajul Haq from the terrorist attack.
When his convoy was ambushed, Haq and other political activists were on route to a public event in the neighborhood, according to police sources, who also stated that he was safe following the incident.
Security and medical teams raced to the scene and transported the injured to a nearby hospital.
A search is now being conducted, and no group or individual has claimed responsibly for the attack.