Excavations underway in Chaparabad Dam to safeguard relics
May 24, 2023 - 17:36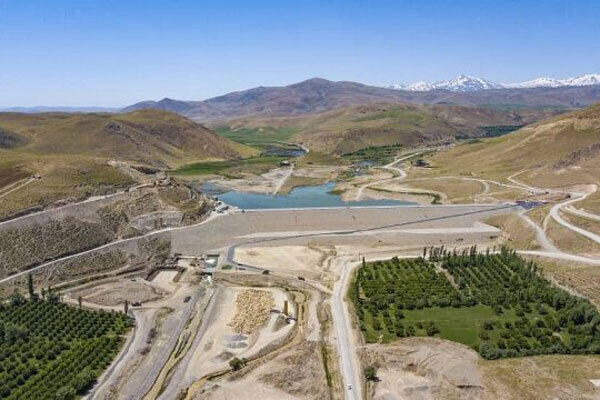 TEHRAN –Five teams of Iranian archaeologists have commenced rescue excavations on the historical sites at the basin of the Chaparabad Dam in the city of Oshnavieh, northwest Iran, a local tourism official has said. 
As a result of the water release in the dam in the near future, the historical sites and relics in the area could be completely submerged, Ronak Tasa explained on Wednesday.
Archaeologists, therefore, work hard to find and save historical objects and hand them over to the museums in the area, she added.
Located in West Azarbaijan province, Oshnavieh boasts 106 sites registered on Iran's National Cultural Heritage List. It is also home to five bas-relief carvings, originally belonging to the Kingdom of Urartu (860 BC – 590 BC), the main reason why Oshnavieh is called an archaeologist's paradise.
However, over the past couple of years, the region has witnessed a series of unauthorized, unprecedented drillings and excavations committed by unauthorized diggers and antique dealers.
West Azarbaijan embraces a variety of lush natural sceneries, cultural heritage sites, and museums including the UNESCO sites of Takht-e Soleyman and Qareh Klise (St. Thaddeus Monastery), Teppe Hasanlu, and the ruined Bastam Citadel.
The region was home to several ancient civilizations. According to Britannica, it was conquered by Alexander the Great in the 4th century BC and was named Atropatene after one of Alexander's generals, Atropates, who established a small kingdom there. Ultimately, the area returned to the Persian (Iranian) rule under the Sasanians in the 3rd century CE.
ABU/AM