Zanjan hosts the local food festival 
May 26, 2023 - 17:22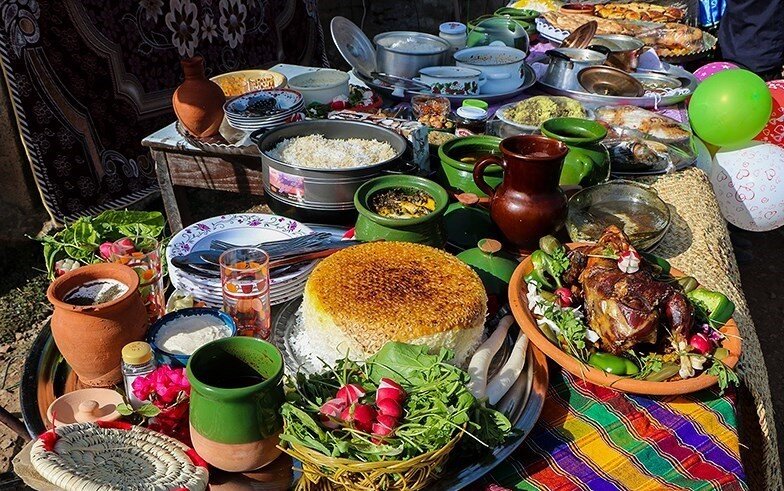 TEHRAN – The fourth edition of a local food festival was held in Ijrud county, the northwestern province of Zanjan on Wednesday, a local tourism official has said. 
Performing folk music, setting up a handicrafts market, and organizing a photo exhibit were also part of the festival, Mahmoud Baqeri explained on Friday.
Iranian cuisine, usually dominated by fragrant herbs, varies from region to region. It principally accentuates freshness, deliciousness, and colorfulness.
Experts say that food is not merely an organic product with biochemical compositions. However, for members of each community, food is defined as a cultural element.
No Persian meal is complete without an abundance of herbs. Every table is usually set with Sabzi-Khordan, a basket of fresh herbs, radishes, and scallions, which are eaten raw and by the handful. Persian cuisine is, above all, about balance — of tastes and flavors, textures and temperatures.
Zanjan is one of the cities founded by Sassanid King Ardashir I (180-242 CE). The province makes a base for wider explorations of the architectural wonder of Soltaniyeh. The subterranean delights of the Katale-Khor caves, colorful mountains, and the UNESCO-registered Takht-e Soleiman ruins are nearby.
In January 2020, Zanjan was designated a "world city of filigree" by the World Crafts Council after the WCC assessors visited various craft workshops, stores, exhibits, and bazaars of the city in a two-day itinerary in December 2019.
ABU/AM