Iranian movies to compete in Italy's Duemila30 festival
May 26, 2023 - 17:51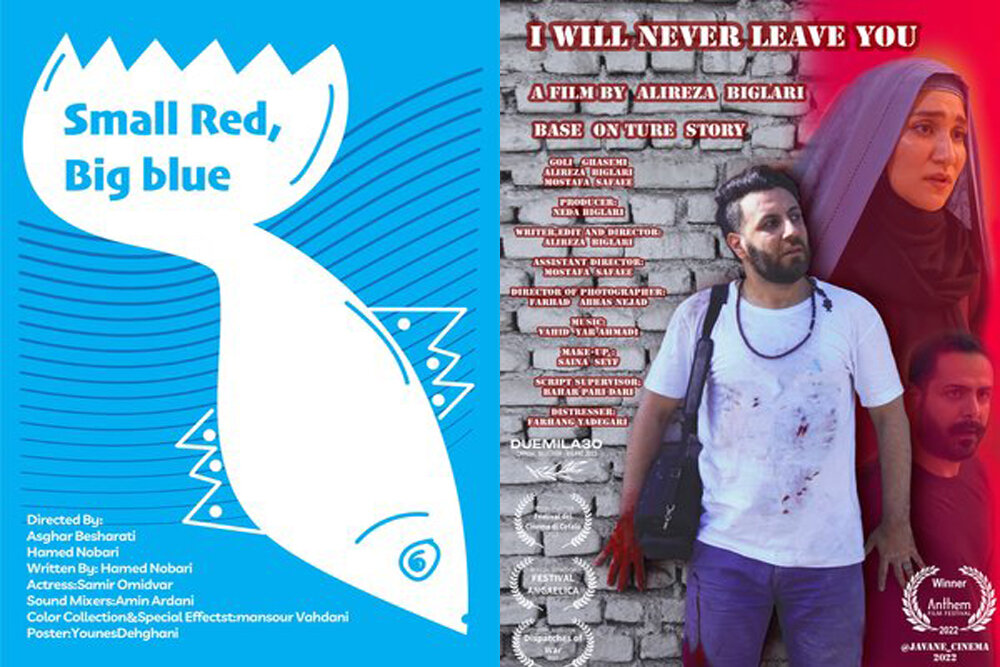 TEHRAN – The Iranian short movies "The Small Red, Big Blue" and "I Will Never Leave You" will compete in different categories of the 6th edition of the Duemila30 festival in Italy.
The festival dedicated to young talented filmmakers and focused on sustainable development and social inclusion will take place from June 1 to 9 in Milan.
"The Small Red, Big Blue" directed by Hamed Keshani will be screened in the Environment section.
The film shows that children like the sea and fish, so let's respect nature.
The Environment category showcases impactful films addressing pressing issues such as marine animal protection, pollution, climate change, wildlife conservation, and the exploration of eco-villages.
These films raise awareness about the fragile state of our planet, highlighting the urgency to protect nature, combat pollution, and envision a sustainable future.
With thought-provoking narratives and visual storytelling, the selected films provide a platform to inspire audiences to take action and become catalysts for positive change.
Directed by Alireza Biglari, "I Will Never Leave You" will be screened in the Human & Civil Rights category.
Based on a true story, Kabul has fallen and the Taliban have taken control of the city, killing ordinary people, journalists, artists and women.
A journalist filmed one of the execution scenes by the Taliban and now he wants to send it to all news agencies, and they have found out about this and are looking for him to destroy his camera and kill him.
The Human & Civil Rights category focuses on powerful short films that tackle diverse and important topics related to equality, justice, and individual freedoms.
These films selected for this section delve into issues such as women's rights and LGBT rights. Through compelling storytelling and unique perspectives, these films illustrate the struggles and triumphs of marginalized communities, aiming to raise awareness and promote positive social change.
Photo: A combination photo shows posters for the Iranian movies "The Small Red, Big Blue" and "I Will Never Leave You".
MMS/YAW