"Scarecrow's Heart" tops at Italian festival 
May 3, 2016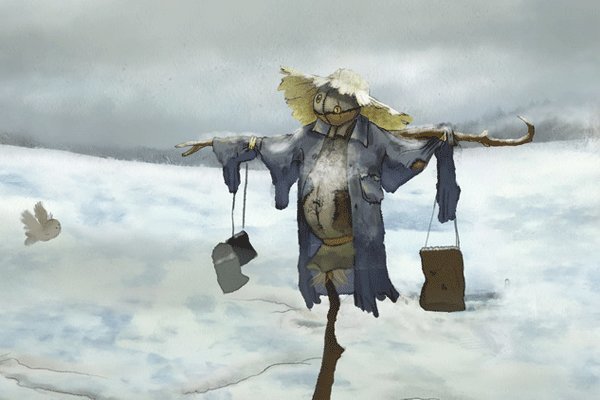 TEHRAN – Iranian director Gholamreza Kazzazi's "Scarecrow's Heart" was crowned best animated movie at the 17th International Short Film Festival "Corti da Sogni - Antonio Ricci" in Italy. 
Produced by the Institute for the Intellectual Development of Children and Young Adults, the non-narrative movie is about a stranded sparrow that seeks refuge beneath a scarecrow's clothes to avoid hungry crows in the middle of a frozen field.
A total of 68 short films from 27 countries went on screen at the festival, which was held at the Rasi Theatre in Ravenna from April 27 to 30 April.
AFM/YAW
END