Leader says Persian Gulf is the 'home' of Iranians
May 2, 2016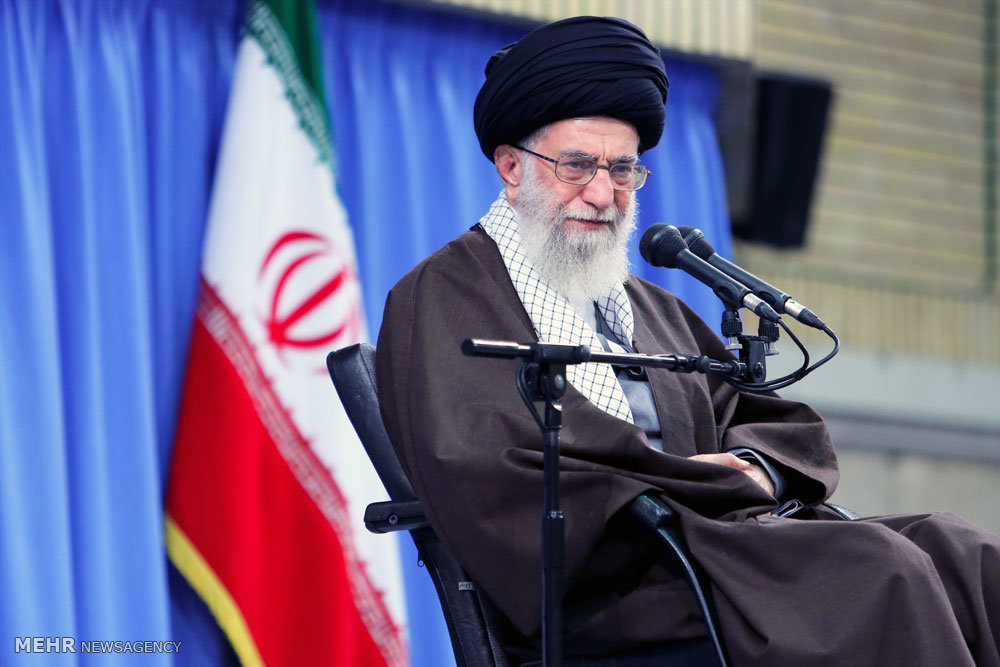 TEHRAN – The Leader of the Islamic Revolution said on Monday that a scheme is being looked into by the U.S. Congress to target Iranian Navy's drills in the Persian Gulf, noting the Persian Gulf is the 'home' of the Iranian nation.
"The Persian Gulf is the home and place of the Iranian people and the Persian Gulf's coasts and a large part of the coasts of the Oman Sea belong to this mighty nation," Ayatollah Seyyed Ali Khamenei told thousands of teachers on the occasion of national Teacher Day.
"Therefore, we have to be present in the region, conduct drills and show power and it is the Americans who should reason why they have come from the farthest corner of the world and conduct drills," Ayatollah Khamenei remarked.
Ayatollah Khamenei also said stability and the increasingly powerful Islamic Republic are indicative of the enemies' imploration, noting, "The Quran has taught us to prepare ourselves in a manner that the enemy constantly has fear."
'Teachers' responsibility is to raise a generation with independent identity'
Elsewhere in his remarks, the Leader offered gratitude to teachers, highlighting that the main responsibility of teachers and the education system is "to educate a future generation with independent, honorable, and religious identity with exemplary traits and revolutionary."
Explaining his main theme, the Leader said, "The main topic is how to train the next generation" as "in raising the next generation we are not competing in a vacuum, but we are facing a rival called international hegemony."
Referring to the link between education and the international hegemony, the Leader noted, "Some may wonder if there is any relationship between education and the international hegemony, while this is a reality that the international hegemony has plots for the young generation of nations particularly the Iranian nation."