Iran, Japan discuss promoting medical co-op
May 11, 2016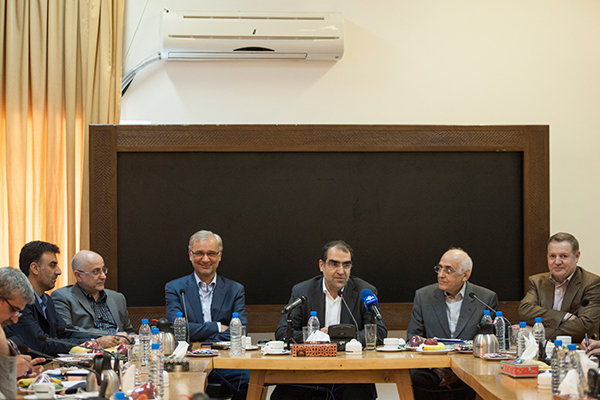 TEHRAN — Iran and Japan explored ways to boost medical cooperation, Mehr news agency reported.
Equipping and constructing hospitals, initiating postgraduate exchange programs, and boosting pharmaceutical cooperation are of the most important fields the two countries can focus on, Iran's Health Minister Hassan Qazizadeh-Hashemi said.
He made the remarks on the sidelines of a meeting with the chairperson of the Nippon Foundation Yohei Sasakawa in Tehran on Monday.
Qazizadeh-Hashemi also hailed the Iranian NGOs who just impartially keep on their humanitarian efforts for altruistic reasons.
Mentioning Iran's strong health network the minister noted that all Iranian are provided with primary healthcare coverage and about 96 percent of the medications are being produced domestically.
He went on to say that "not only don't we need to send patients abroad to get treatment but also we managed to provide patients from Azerbaijan, Iraq and Kuwait with healthcare services in Iran."
"In case the Japanese side is interested we are also willing to cooperate with them in constructing healthcare centers in bordering areas with Iraq and Afghanistan."
He further noted that "currently our primary pharmaceutical partner is France, but we can have active cooperation with Japan, too."
MQ/MG