Rouhani: Iran will take $2 billion case to international court
May 10, 2016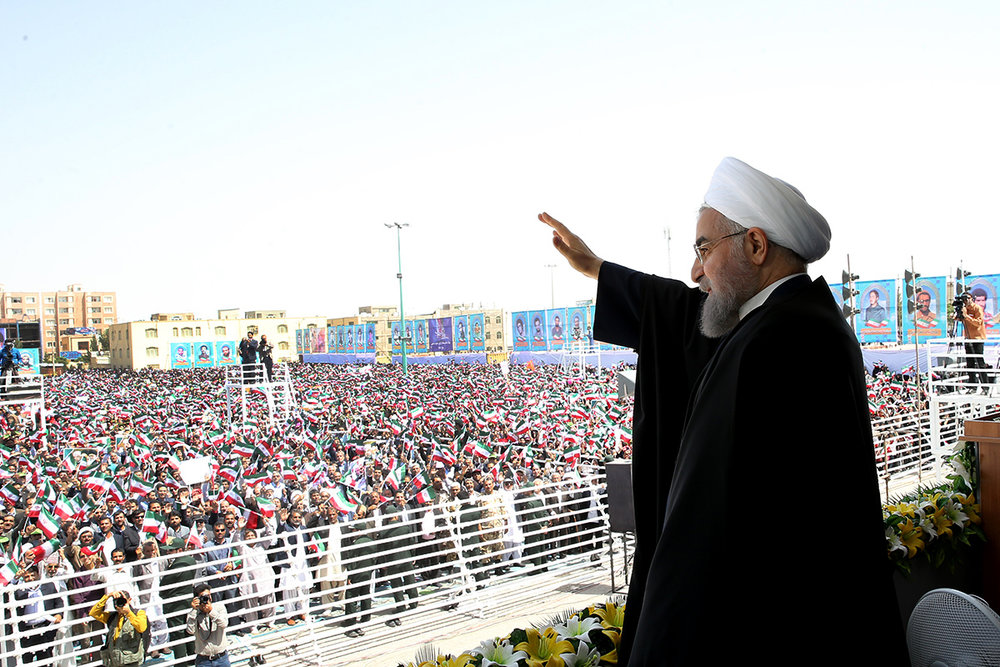 TEHRAN – President Hassan Rouhani said on Tuesday that Iran will take the issue of the $2 billion Iranian assets appropriated by the United States to international court, vowing Iran will spare no efforts in upholding the people's rights.
Iran will not let the U.S. take the money which belongs to the central bank, he said in a speech to well-wishers in Kerman.
He added, "This government has to carry the burden of negligence and mistakes of the past years."
The former government had about ten-month time between the years 2007 to 2008 to withdraw this money from the "hands of America" but why it did not happen is a matter of question, the president noted.
He added a committee is investigating the issue about missteps by former officials in regard to this money which its results will be released to the public soon.
The U.S. Supreme Court ruled on April 20 that almost $2 billion in frozen Iranian assets must be turned over to American families of people killed in the 1983 bombing of a U.S. Marine Corps barracks in Beirut and other attacks allegedly blamed on Iran.
Tehran has strongly objected to the ruling.
----Rouhani praises Rafsanjani and General Soleimani as sons of Kerman province
Rouhani also praised Expediency Council chief Akbar Hashmei Rafsanjani and Qods Force commander General Qasem Soleimani who both are from the province of Kerman.
He said Rafsanjani is a leading figure in the history of the Islamic Revolution and he is "an old friend of Imam (Khomeini) and Supreme Leader of the Islamic Revolution."
The president also said, "My acquaintance and friendship with General Soleimani dates back to years of imposed war."
Rouhani also said that competition among the political factions should be stopped after the elections and the unity in the country should be maintained.
The people expect the government and the parliament to stand beside each other and solve the problems in the country, he said.
Commenting on the Joint Comprehensive Plan of Action, Rouhani said that the deal allows Iran to promote economic investment.
Iran and the 5+1 group - the United States, Britain, France, China and Russia plus Germany – reached nuclear deal in July 2015. The JCPOA went into effect in January 2016.
NA/PA