First S. Korean exclusive expo kicks off in Tehran
May 24, 2016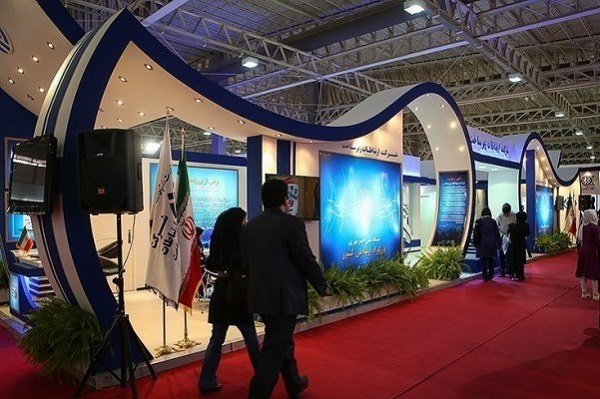 TEHRAN — In line with policies to encourage technological cooperation between Iran and South Korea the first Korean exclusive exposition kicked off in Tehran on Monday.
Concurrent with the exposition a seminar on the investment opportunities in Iran will be held as well, ILNA news agency quoted Kim Seung-Ho, the Korean ambassador to Iran, as saying.
The Korean envoy made the remarks during a meeting with Sorena Sattari, the Iranian vice president for science and technology, and Jaehong Kim, the president and CEO of the Korea Trade-Investment Promotion Agency (KOTRA).
"Over this seminar Iranian companies can explain the market condition in the Islamic Republic," he said, adding, "We have also made arrangements for a Korean delegation to come to Iran to invest."
The ambassador, additionally, expressed hope that industrial cooperation would lead to more cooperation in other fields too.
80 knowledge-based Korean companies attend the expo
The KOTRA board director noted that 80 knowledge-based Korean companies in various fields attended the exposition and that it is the first and biggest Korean exposition in Iran after their president Park Geun-hye trip to Iran.
The director also went on to say that "we know enough about Iran's industrial market and we don't take it for granted."
"We are inclined to cooperate in industrial, technological and scientific sector as well," the director added.
Less resource-based economy
The Iranian official, for his part, pointed that Iran's economy has become less resource-based for the past three years.
The current administration gravely emphasizes on the knowledge-based economy as oil and gas constitute to less than 25 percent of the country's earning, Sattari noted.
"Iran has one of the most diverse economies in the region and we have made great advancement in technology and science," he added.
"Iran has the most up to date ICT and nanotechnology companies which offer a great potential for the Korean companies to invest," he suggested.
The fifth INNOTEX exposition, May 22 to May 25, is being held in Tehran with an exclusive pavilion for the Korean exposition.
MQ/MG