Imam Reza (AS) Intl. Festival set for August 
May 29, 2016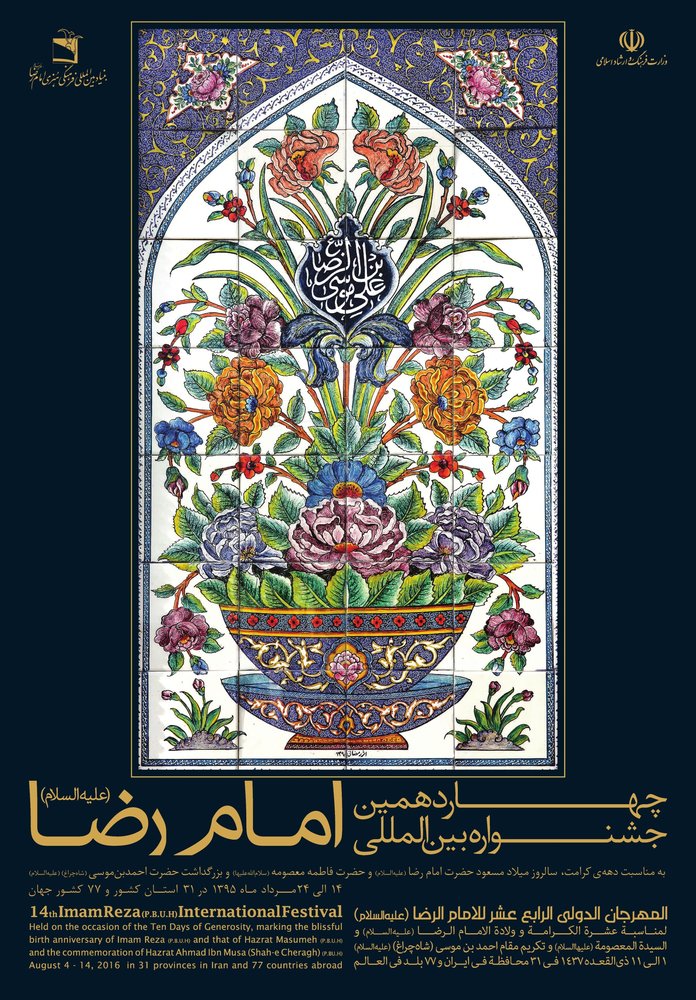 TEHRAN – The 14th Imam Reza (AS) International Festival will be held simultaneously in Mashhad and three other Iranian cities during August, the organizers announced in Tehran last Wednesday.
"Making distinct movies on the theme of Imam Reza (AS) is a high priority in the Cinema Organization of Iran," the director of the organization, Hojjatollah Ayyubi said.
The director of Imam Reza (AS) International Art and Cultural Foundation, Seyyed Javad Jafari, said that so far, the festival has received about 700 submissions from filmmakers from around the world.
Yazd, Goragan, and Khorramabad also play host to the 10-day festival, which will showcase a vast array of art and cultural programs.
The event will kick off on August 4, which is the birthday of Hazrat Masumeh (SA), the sister of Imam Reza (AS).
Winners will be announced on August 14 that marks the birthday of Imam Reza (AS), the eighth Imam of the Shia Muslims.
AFM/MMS
END