Zarif talks tough with Ban on 2231 resolution report
July 12, 2016 - 21:49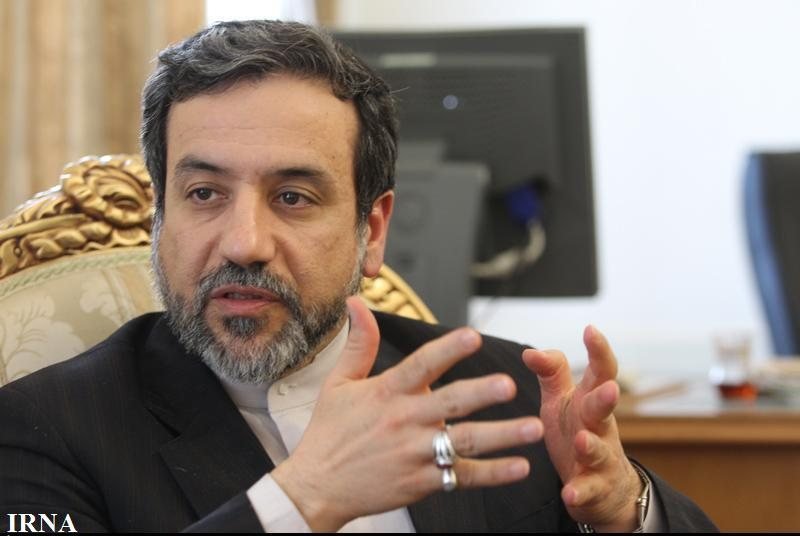 TEHRAN – Iran has rejected a draft of the UN 2231 resolution prepared by the UN secretary general, which drew a strong response from Foreign Minister Mohammad Javad Zarif, described by his deputy Abbas Araqchi as "stormy".
According to Abbas Araqchi, the top nuclear negotiator, Tehran had received an unpublished edition of the report a week ago.
"He (Ban) has prepared a draft (of the 2231 resolution), but it has not been published yet. We have received the draft to which we have strong objection," said Araqchi, who is also head of a committee monitoring implementation of the JCPOA.
Under the UN resolution, Iran is "called upon" to refrain from work on ballistic missiles designed to deliver nuclear weapons for up to eight years.
The remarks come after Reuters had quoted Ban as saying in a copy of the report that Iran's ballistic missile launches "are not consistent with the constructive spirit" of the nuclear deal between Tehran and world powers.
Allegedly, the document was seen by Reuters.
"Mr. Zarif had a very stormy telephone conversation (on June 29) with Mr. Ban Ki-moon" after studying the draft, Araqchi noted.
The UN Security Council is due to discuss Ban's report on July 18 amid Iran's hopes for a dilution.
It remains still unclear whether Ban's concerns will influence the council's interpretation of Iran's missile program.
"While it is for the Security Council to interpret its own resolutions, I am concerned that those ballistic missile launches are not consistent with the constructive spirit demonstrated by the signing of the (Iran nuclear deal)," Ban had said in the report.
Araqchi, the deputy foreign minister for legal and international affairs, went on to say that "Ban Ki-Moon has no right to scuttle the JCPOA by his report. Pressures by the U.S. and Europe have influenced him and the missile debate has nothing to do with the nuclear one."
He added, "We are strongly against any sort of move which aims to mount a challenge to our missile program."
Days after Ban's conservative stance on Iran's missile program, German Chancellor Angela Merkel told the parliament that missile launches by Iran earlier this year were inconsistent with the 2231 resolution.
Also, on July 9, the 28 members of NATO said in a communique that they remain "seriously concerned by the development of Iran's ballistic missile programme and continuing missile tests that are inconsistent with UNSCR 2231."
Responding to the concerns, Bahram Qasemi, the Foreign Ministry spokesman, said on July 11 that "Iran's missile capabilities, as reiterated numerous times, not only has nothing to do with the JCPOA and nuclear negotiations, but it is neither in breach of the 2231 resolution."
Since the successful test-firing of two ballistic missiles by the IRGC in March, Iran has seen itself in another confrontation with the United States and its Western allies.
AK/PA