Tehran, Moscow sign MOU on banking co-op
September 2, 2016 - 15:31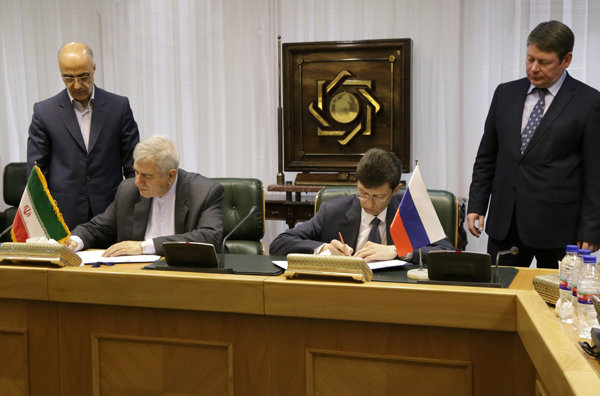 TEHRAN – The central banks of Iran and Russia signed a memorandum of understanding (MOU) on financial and banking cooperation, IRIB news agency reported on Thursday.
According to the report, the MOU which was signed in Tehran by the vice governor of the Central Bank of Iran, Gholamali Kamyab, and the vice governor of the Central Bank of Russian Federation, Dmitry Skoblekin, covers various fields including monetary pacts and also a currency swap agreement between the two countries.
The agreement was signed on the sidelines of the fourth meeting of Iran-Russia banking and financial task force.
In the signing ceremony Kamyab noted that after lifting of the sanctions the situation has been ripe for expansion of banking cooperation between the two countries and this could lead to an increase in the volume of trade between the two sides.
Skoblekin for his part stressed the need for taking practical steps toward facilitating banking relations between Tehran and Moscow. "During several meetings, central bank governors of the two countries had expressed their readiness to develop and deepen banking relationships, now it's time for taking necessary measures," he said.
Skoblekin also stressed the need to foster cooperation of the central banks to connect the two countries' payment systems.
EF/MG