Iran, UK restore full diplomatic relations
September 5, 2016 - 17:55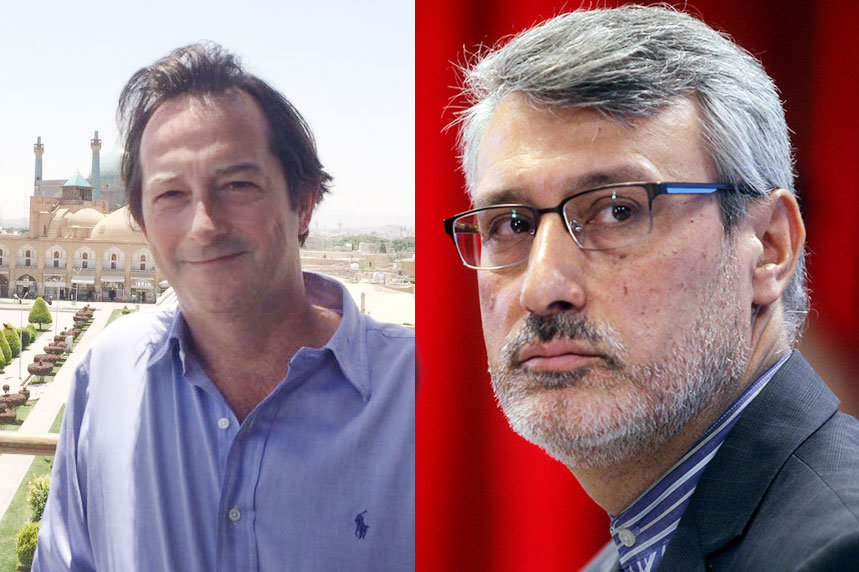 TEHRAN – The Islamic Republic of Iran and the United Kingdom have restored their diplomatic relations to the highest level by assigning and dispatching their ambassadors to the other country each.
Hamid Baidinejad for Iran and Nicholas Hopton for Britain presented their credentials to the top diplomats of their country of mission on Monday.
The two countries resumed their ties about a year ago by assigning chargés d'affaires. The two had closed their diplomatic missions in 2011.
Hopton was appointed as chargé d'affaires to Iran on December 31, 2015. He was ambassador to Qatar from 2013 to 2015.
Baidinejad acted as director-general for political and international affairs at Iran's Ministry of Foreign Affairs before heading to London.
Speaking about the appointments, British Foreign Secretary Boris Johnson said, "This is an important moment in the relationship between the UK and Iran.
"The upgrade in diplomatic relations gives us the opportunity to develop our discussions on a range of issues, including our consular cases about which I am deeply concerned, and which I have raised with Foreign Minister Zarif."
He added, "I hope this will mark the start of more productive cooperation between our countries, enabling us to discuss more directly issues such as human rights and Iran's role in the region, as well as ongoing implementation of the nuclear deal and the expansion of the trading relationship between both our countries."
SP/PA