Italtel set to build network infrastructure in Iran
September 7, 2016 - 17:59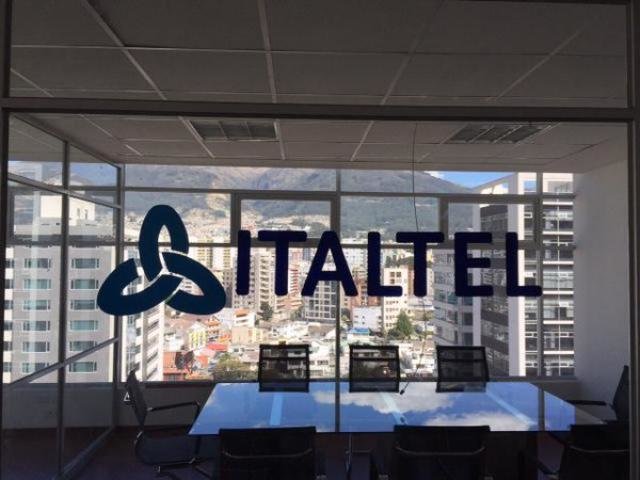 Following the lifting of economic sanctions in January, Italian telecommunications giant Italtel hopes to build ultra-fast Internet infrastructure in Iran.
Speaking at the Iran Connect 2016 conference at Tehran's Espinas Palace Hotel, CEO Stefano Pileri highlighted industries that could benefit, including health, transport and education.
Pileri said: "Italtel is looking to contribute to the development of Iran through technology and innovative solutions. Transforming existing networks and installing ultra-fast wideband infrastructures needs to be a top priority to ensure that people living in Iran truly benefit from Internet technology and vital services can be developed."

He added: "Such a platform, which would be based on virtualization techniques, is key to deploying Iran's infrastructures as it will allow a cost-effective and smooth evolution of the networks to enable both traditional and next-generation telecommunication services, without the need for huge investment,. This should be done in partnership with local companies so that capabilities in the region are utilized and a long lasting relationship with the Iran market is established."

Italtel was a part of Italy's official two day mission to Tehran in April, which saw Italy's Prime Minister Matteo Renzi and representatives of around 60 Italian companies meet with Iranian counterparts.

Over the course of the visit the delegation negotiated seven agreements, including a multibillion dollar "framework of cooperation" that will enable Italy's state railway, Ferrovie dello Stato, to build two high-speed lines in Iran. A memorandum of understanding was signed between power company Enel and the National Iranian Gas Export Company on natural gas and related infrastructure, and a MoU between oil contractor Saipem and the Razavi Oil & Gas Development Company on the Toos Gas Field project.

The meeting came just months after Iranian President Hassan Rouhani chose Italy as his first European country to visit, where other multibillion dollar deals were forged.
A nuclear deal
The flurry of agreements between Italy and Iran comes after sanctions against the Islamic nation by the US, the European Union, China and Russia were lifted on January 16.

"The end of sanctions is a historic step not only for Iran but for the whole region," Renzi said during his visit.

The sanctions were lifted after international nuclear watchdog, the IAEA, confirmed the country had complied with a July 2015 deal on limiting its nuclear activities.
(Source: datacenterdynamics.com)