Iran will never overlook Mina tragedy: Rouhani
September 8, 2016 - 21:24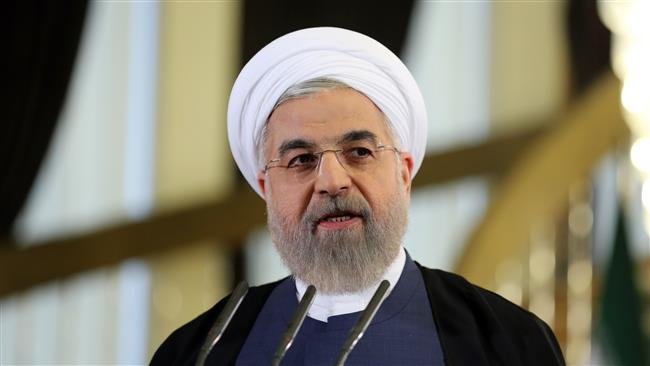 TEHRAN – President Hassan Rouhani said on Wednesday that Iran will never give up on restoring the rights of the victims of the Mina tragedy, IRNA reported.
Over 460 Iranians were among the hundreds of pilgrims who died in a stampede on September 24, 2015, that occurred in Mina, near Mecca, during the annual Hajj pilgrimage. The incident marked the worst tragedy that has happened during Hajj.
Addressing a cabinet meeting, Rouhani stressed that the Islamic Republic will not disregard the crush that claimed the lives of thousands of pilgrims.
The president said his administration will pursue the country's rights regarding the fatal crush of Hajj pilgrims in Saudi Arabia through legal and political channels.
He also urged the Muslim world in general and regional countries in particular to put in a great deal of effort to resolve the problems caused by the Saudi regime regarding Hajj pilgrimage.
The president further said the Hajj period should be regarded as a chance to restore unity among Muslim countries, whereas it is used to hurt the dignity of Muslims.
"Those who have gained wealth and prestige because of the holy shrines must realize that it is their duty to provide security and order for the pilgrims," Rouhani remarked.
Rouhani also denounced the Saudi rulers for their refusal to offer an apology or compensate for the deaths they caused in the last year's tragic incident.
Iran has repeatedly criticized the Saudi rulers for falling short of ensuring the safety of Hajj pilgrims.
The Islamic Republic announced on May 29 that it won't dispatch pilgrims this year to Mecca due to Riyadh's failure to address Tehran's concerns regarding the safety of the pilgrims.

MH/PA