Leader calls Hajj best opportunity to neutralize enemies' propaganda
October 3, 2017 - 20:8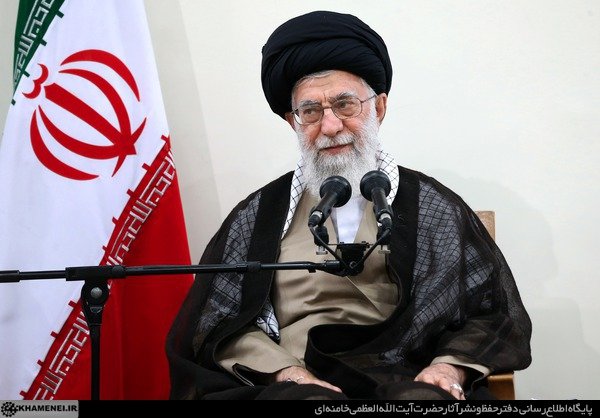 Leader of the Islamic Revolution Ayatollah Seyyed Ali Khamenei said on Tuesday that Hajj is best opportunity to neutralize propaganda and promotional activities of the enemies.
During a meeting the head of the Iranian Hajj pilgrims and this year's Hajj officials and executives, the Leader pointed to the presence of a massive international promotional front against the Islamic Republic and said, "in order to confront this dangerous front, insightful and effective propaganda in return is needed and Hajj is one of the main centers for doing so."
He also thanked all who made the performance of Hajj possible this year, and said, "The day Hajj pilgrims returned with health and safety was like a day of Eid and celebration for us."
He said that "maintaining the security, dignity and respect of the pilgrims" is one of his most important concerns.
"According to reports from officials, this year's pilgrims were mostly happy with the respect and dignity offered to them. Although, cases of breach were reported which must be investigated," he added.
Elsewhere, the Leader said, "At the time of Hajj, the Saudi authorities appeared with complete indignation on television and talked against the Islamic Republic, and it is normal that these words might lead to ambiguity for ordinary people in other countries, but you must eliminate ambiguity by connecting to people and break the fence of the opposing party."