By Haniyeh Sadat Jafariyeh
Iran and the oil freeze enigma
September 14, 2016 - 14:41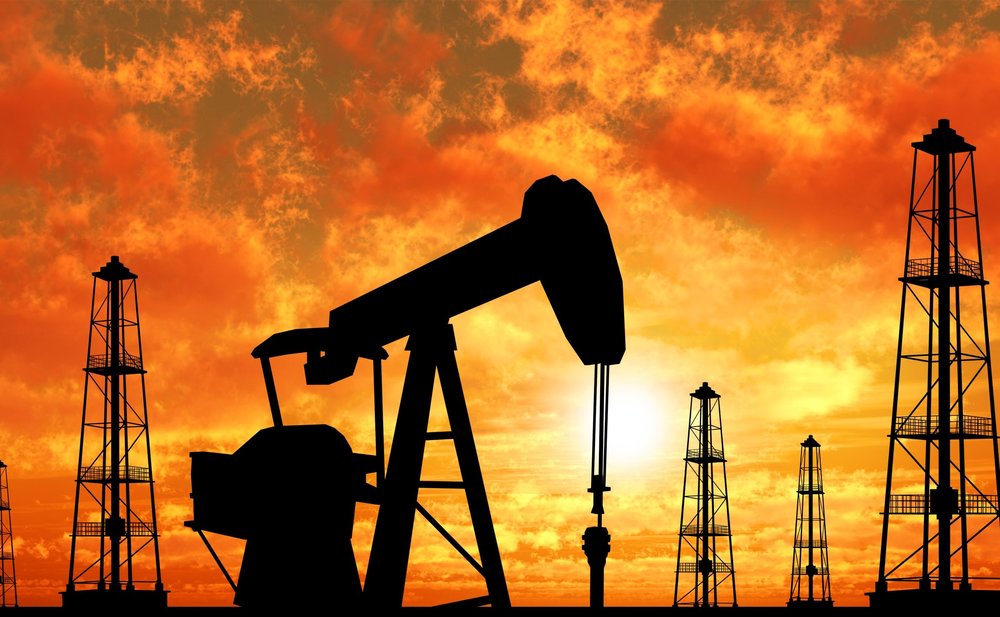 Members of the Organization of the Petroleum Exporting Countries (OPEC) are due to meet in Algeria on the sidelines of the International Energy Forum (IEF) on September 26-28 to continue the revival of talks on a global deal to freeze oil output levels.
The upcoming event has increased discussions between OPEC and non-OPEC members in recent weeks, while Iran, Saudi Arabia, and Russia stand in the center of attention as the main role players.

On one hand, Saudi Arabia, the world's largest oil exporter, has reportedly made an agreement to collaborate with Russia, the world's top oil producer, on stabilizing the international oil market by setting up a working group to monitor it and come up with ways to promote stability. Saudi Arabia's Energy Minister Khalid Al-Falih has expressed hope that this month's meeting between producers in Algiers would lead to an agreement although "there's no need to freeze production now". His Russian counterpart, Alexander Novak, has affirmed that the two nations were seeking ways to ease oil market volatility.

On the other hand, Iran's Oil Minister Bijan Namdar Zanganeh has recently informed that he will attend the Algeria meeting to support any joint action to stabilize the oil market. Additionally, Iran's President Hassan Rouhnai has said he supports efforts by OPEC to stabilize oil prices, while reiterating that the country must restore production lost during years of sanctions. Nonetheless, Iran has not been able yet to meet the goal of reaching pre-sanction's production of 4 million barrels per day (bpd) the country had set as a pre-condition to participate in the freeze talks. Its output stood at roughly 3.85 million bpd in August, according to the published data.

In better words, the comments from Iranian officials may suggest that the Islamic Republic has moderated its stance, at least since OPEC's April meeting, but the issue of Iran's joining the oil freeze plan remains elusive as Mohsen Qamsari, the director for international affairs at the National Iranian Oil Company (NIOC), has announced that the company may lift output to 4.3 million bpd in the first quarter of next year and eventually reach 5 million bpd in two to three years.

It is worth reminding that Iran, which has been reviving oil exports after international sanctions were lifted in January, has repeatedly said it will not limit its oil output unless it reaches its pre-sanctions production level. The country even did not attend the mid-April Doha meeting and oil freeze discussions broke down after Saudi Arabia and other Persian Gulf countries rejected any deal unless all OPEC members joined including Iran.

Having all said above in mind, whether Iran will accept to join oil freeze talks or not is the question with no definite answer.

To get a brighter view over the case, the Tehran Times asked Iran's former OPEC Governor Mohammad Ali Khatibi about his point of view.

As he described the bed is set for Iran to join the 'collective effort', which is currently being formed among the OPEC and non-OPEC members.

"As Russia and Saudi Arabia have announced, they are ready to join the oil freeze plan," he said, "therefore, it seems that a collective effort is being formed for all oil producers to seize the oil freeze and increase oil prices and Iran can be one of them."

"Although Iran's exports has experienced a two-fold rise in volume and nearly stands at its pre-sanctions level, the country's income has not experienced such a hike," he said. "Iran's annual income of exports stands at $40 billion, while the figure was above $100 billion before the sanctions."

"Under the present circumstances, ascending the production level would not help the Islamic Republic with increasing its income," he noted. "To increase its income in the short-run, the country should improve oil prices in the international market, since mounting production level for about 20 percent to 30 percent requires making investments which would bear fruit within four to five years," he clarified.

As he concluded, the Islamic Republic can benefit joining the oil freeze plan and the consequent rise in oil prices.

Despite Khatibi's optimistic view, there are some analysts around the world who believe all this is much ado about nothing and the upcoming OPEC meeting will wrap-up with no specific conclusion. As The Market Watch quoted Omar Al-Ubaydli, a program director at the Bahrain Center for Strategic, International and Energy Studies, he admitted that "there's nothing going on here, at least as far as oil markets are concerned." "Russia and Saudi Arabia both know that there's no chance of effective cooperation in oil markets due to market forces, but there's no harm in having an extra meeting, and issuing mutually supportive statements," he added.

OPEC Secretary-General Mohammed Barkindo and Iran's oil minister met in Tehran on September 6 to discuss global oil prices although the outcomes of the mutual talks were not revealed in detail. Pessimistically concluding, it can be said that even the Islamic Republic will not be ready to cut its production level and will attend the Algeria meeting not to be censured as it was after Doha meeting for oil prices depreciation.

But possibilities can also vary in a third dimension regarding the Russia' posture towards Iran' acceptance of the production cap. The Russian president Vladimir Putin has come out in defense of Iran, saying the country should be allowed to boost its oil output. "From the viewpoint of economic sense and logic, then it would be correct to find some sort of compromise," he said. However, as Bloomberg quoted Novak, while Russia and Saudi Arabia agree that Iran should be allowed to reach its pre-sanctions output, they have different views on whether the nation has already attained this level.

All in all, despite many speculations about the outcome of the Algeria meeting, its conclusion remains an enigma.

HJ/MG