IRGC ready to face all anti-revolutionary scenarios: chief 
September 14, 2016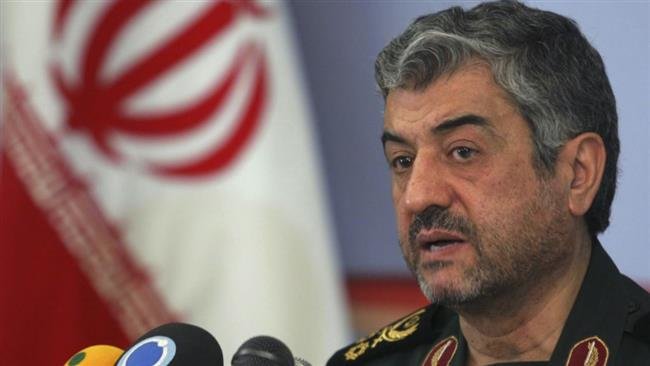 TEHRAN – The IRGC as the guardian of the Islamic Revolution is closely monitoring every military and non-military threat to the revolutionary cause so as to react appropriately and timely, the IRGC chief has noted. 
Major General Mohammad Ali Jafari made his comments on Wednesday in Tehran weeks after four vessels of the IRGC Navy made a high-speed intercept of a U.S. warship in late August near the Strait of Hormuz.
Under Article 150 of the Iranian Constitution, the IRGC, which was created after the 1979 Islamic Revolution, has the responsibility to shield the Islamic Revolution against both internal and external threats.
"As asserted by the Supreme Leader, protecting the Islamic Revolution and its achievements is the IRGC's main mission, only one dimension of which is military action. The IRGC keeps itself prepared for dealing with threats through precise and ongoing monitoring," Jafari explained.
It is this revolutionary quality of the elite guards which distinguishes it from other regular armies around the world, the commander stressed, where a multi-pronged effort is made to defend the revolutionary movement.
"The Islamic Revolutionary Guards Corps keeps boosting all-encompassing preparation to defend the revolution in all areas," he added.
AK/PA