Iran launches pharmaceutical raw material production line in Russia
September 28, 2016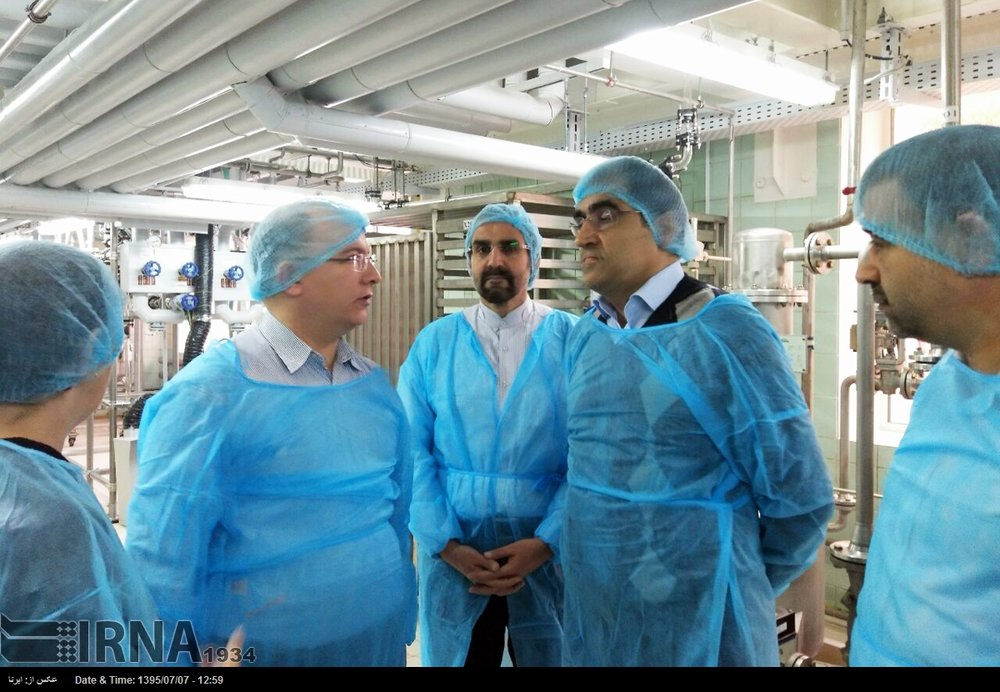 TEHRAN — Iran launched a production line for raw material of Fingolimod, a drug used in treatment of multiple sclerosis (MS), in Russia on Wednesday, Health Ministry official website reported.
Fingolimod is a drug, mostly used for treating multiple sclerosis by reducing the rate of relapses in relapsing-remitting multiple sclerosis by approximately one-half over a two-year period.
The production line was launched with Iranian Health Minister Hassan Qazizadeh-Hashemi in attendance in Saint Petersburg.
Qazizadeh Hashemi will also meet with the Minister of Healthcare of the Russian Federation Veronika Skvortsova on his two-day trip to Russia.
It is scheduled for the Iranian minister and his counterpart to sign 15 documents, protocols, and action plan on Thursday.
12 documents will be signed between the Iranian and Russian private sectors as well as two protocols on increasing pharmaceutical ties and medical equipment and one action plan on healthcare cooperation.
The agreements will be inked within a framework of a memorandum of understanding signed between the two countries over the Russian president Vladimir Putin trip to Iran last November.
Forming joint working group for pharmaceuticals and medical equipment are of the other achievement of the MOU which was agreed upon last year.
MQ/MG