Sanctions removal owing to the nation's patience: Rafsanjani
October 9, 2016 - 20:22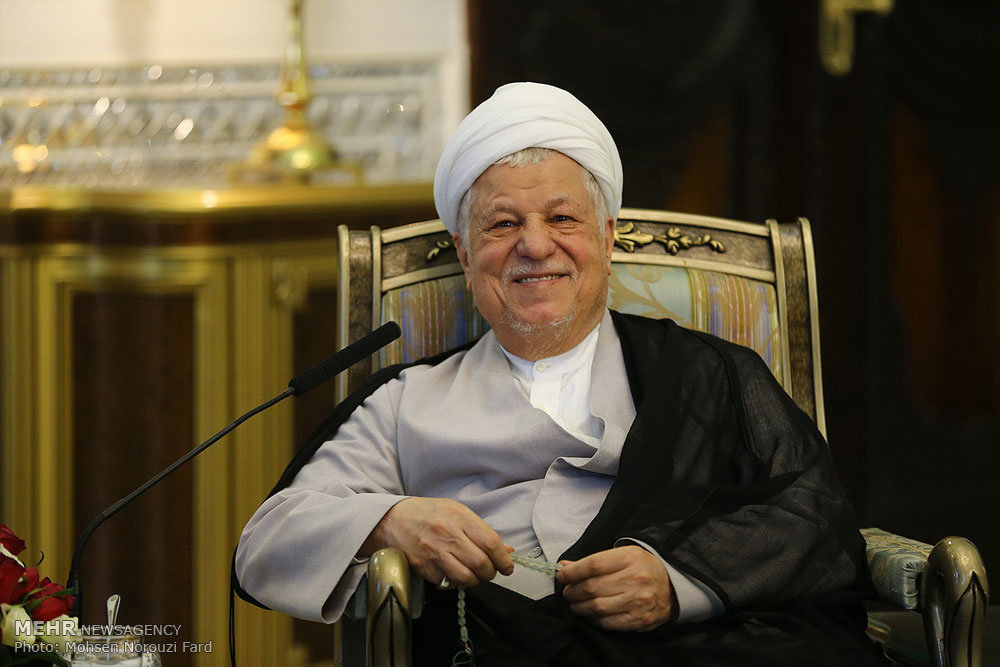 TEHRAN - Ayatollah Akbar Hashemi Rafsanjani, the chairman of the Expediency Council, said on Sunday that the process of the lifting of sanctions is being completed as the people are showing "patience" and "wisdom".
During a meeting with a group of war veterans, Rafsanjani cited the U.S. Treasury Department's action in loosening sanctions on Iran.
According to Bloomberg, the U.S. Treasury Department is loosening sanctions on Iran, relaxing rules on foreigners doing dollar-denominated transactions with businesses in the nation. The new rules allow such deals with entities in Iran that aren't under sanctions even if they are minority owned or controlled by someone who is on the sanctions list.
Rafsanjani said that the U.S. Treasury's action will facilitate Iran's banking transactions.
"It is not necessarily sanctionable for a non-U.S. person" to engage in deals with an entity not on the list "but that is minority owned, or that is controlled in whole or in part, by an Iranian or Iran-related person on the" list, the Treasury said in guidance for businesses updated on its website late on Friday, Bloomberg reported.
It's the third update to the guidance and was intended to clarify the scope of the sanctions lifting and those that remain in place, according to a department spokesman. The update doesn't represent additional sanctions relief, the spokesman said in an e-mailed note.
NA/PA