Nazri distribution, a centuries-old tradition in Iranian village
October 15, 2016 - 8:26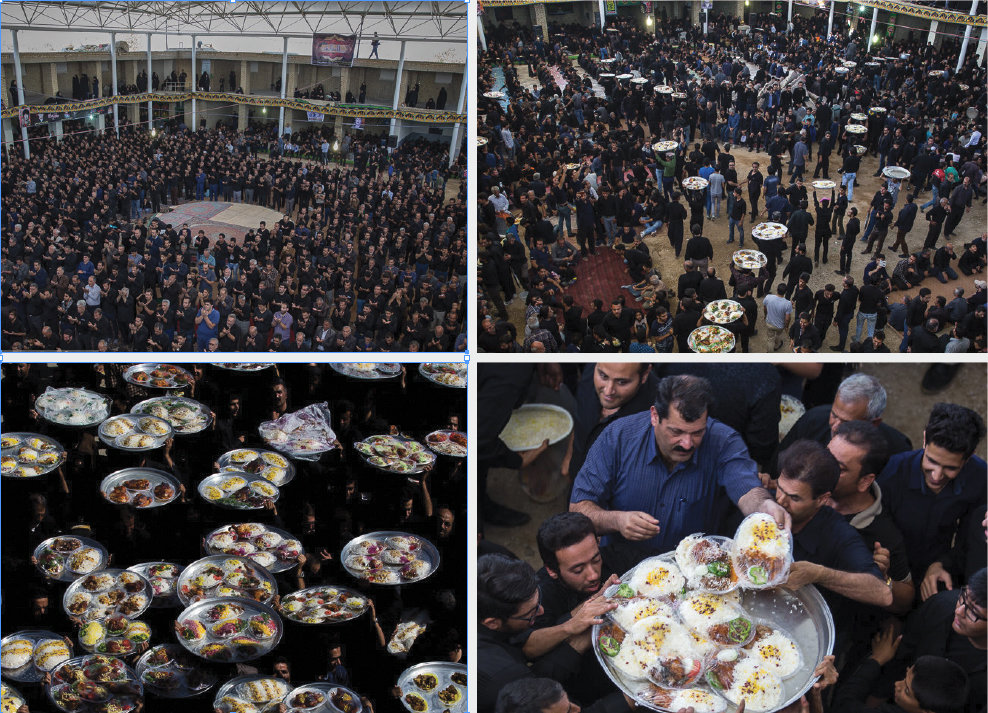 TEHRAN — According to a 300-year old tradition people of Bagh-Malek village, Isfahan province, play host to Arazi villagers who come to Bagh-Malek to perform mourning rituals.
Every year on the tenth day of the mourning month of Muharram, Ashura, people from Arazi village come to their neighboring village and after performing mourning rituals and saying noon prayer will be given Nazri (charity food) cooked by all families in the Bagh-Malek village.
Each family prepare some food and put the beautifully decorated food in big round trays and take them to the village mosque for the mourners to eat.
It's an ancient Persian tradition that the people cook food and give it to others, including the poor, friends and family, in their religious ceremonies. This charity food or free food, is called Nazri.
MQ/MG