Majlis hammering out 'clean air' bill as smog encloses Tehran
October 31, 2016 - 9:25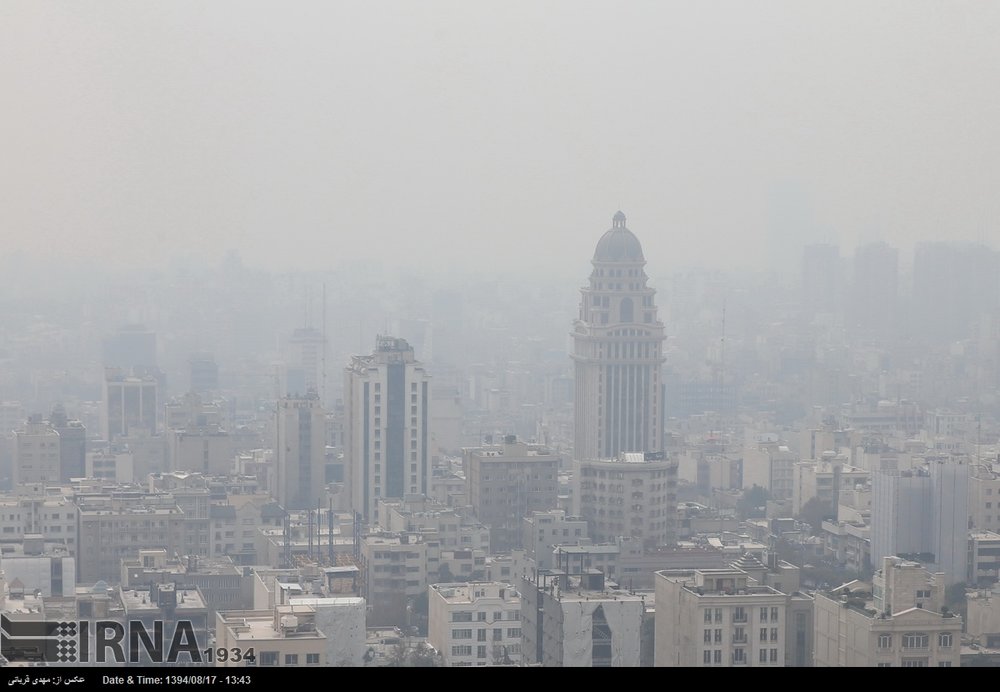 TEHRAN — Iran's parliament (Majlis) started discussing details of the clean air bill on Sunday as it's been four days in a row that Tehran is haunted by air pollution since the beginning of autumn.
On October 23, Majlis passed general outlines of the bill which could greatly help deal with sources of air pollution once in comes into force.
Based on the bill it is so far settled that the Interior Ministry and Department of Environment (DOE) are in charge of imposing bans and limitations at the time of air pollution in the country, ISNA news agency reported.
Both aforementioned bodies are tasked with announcing temporary bans and limitations, such as traffic and driving restrictions, when air quality indices surges particularly in metropolises.
Those vehicles and polluting units which will be banned from driving or operating in the time of air pollution will be liable to a fine levied by the DOE and Police department in case of flouting the law.
Moreover, DOE is assigned to prepare a draft of air pollution crisis management in association with the Police department, and ministries of health, industry, mine and trade within six months and gain approval from the cabinet.
Meanwhile the bill is still being discussed and weighed up in the parliament commission for agriculture, water and natural resources to resolve some certain ambiguities.
It is pointed out that along with cars and sand storms from neighboring countries, sand mines are also playing a huge role in intensifying the suffocating air pollution.
Despite all the efforts it is still difficult to breathe in the metropolis of Tehran and the weather is likely to cause discomfort for those with lung and heart conditions.
MQ/MG