PNG footballers to take on the best in Asia: Coach
November 5, 2016 - 19:21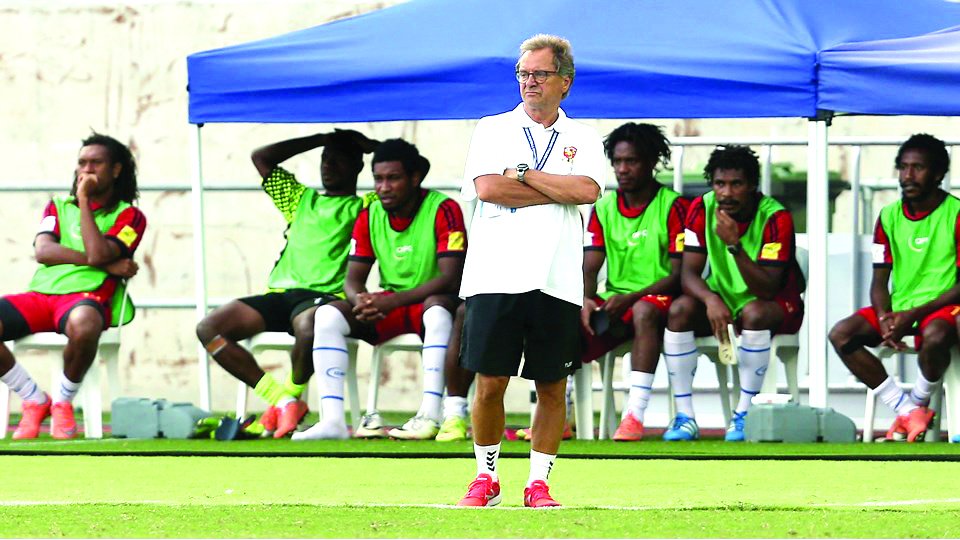 Papua New Guinea will pit themselves against the top-ranked football team in Asia later this month.
The 159th ranked Kapuls will play a friendly international against 27th ranked Iran next Friday in Kuala Lumpur before taking on the host nation, Malaysia, three days later.
PNG did not play in the last two FIFA windows and head coach Flemming Serritslev is looking forward to his team's first competitive matches in five months.
"Of course Iran is a huge challenge for (us). I have been coaching in Iran for one year so I know about the strengths of Iranian football, and they're number one in Asia, so it will be very tough but we will do our best," he said.
"And I think the same with Malaysia. We won (against) Malaysia here (in Port Moresby in June) and I'm sure they are eager to get revenge in Kuala Lumpur now."
Flemming Serritslev said Papua New Guinea were offered the opportunity to play against Iran after Thailand pulled out, following the death of the Thai King.
"You could say that the Iran game is absolutely a bonus and it's a very big bonus. I know it's a friendly but it might actually be one of the biggest games in the history of PNG football," he said.
Papua New Guinea are not involved in the first round of matches in Stage 3 of Oceania FIFA World Cup qualifying.
Group rivals Tahiti and Solomon Islands square off in Pirae on Monday before the return leg in Honiara next weekend and Flemming Serritslev said, because he is away in Malaysia, he will have a scout in attendance at both games to analyse their rivals.
(Source: RNZ)