Slovenian president, trade delegation due in Tehran tomorrow
November 21, 2016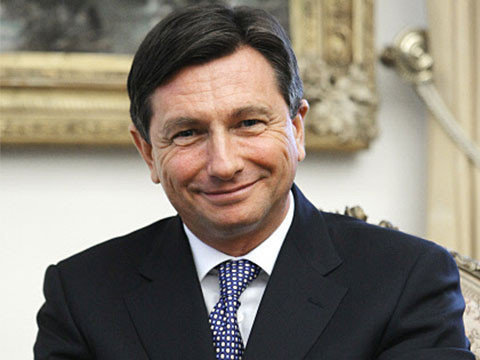 TEHRAN- Slovenian President Borut Pahor will arrive in Tehran on Tuesday, IRNA reported on Saturday.
Accompanied by a 50-member trade delegation, Pahor will meet Iranian entrepreneurs and businessmen in the building of Iran Chamber of Commerce, Industry, Mines, and Agriculture (ICCIMA) to confer possible avenues to expand Ljubljana-Tehran economic and commercial ties.
Iran and Slovenia have discussed ways to launch long-term joint ventures, expanding bilateral cooperation in a wide range of areas, especially in electricity, oil, and gas industries as of the implementation of the nuclear agreement and removal of sanctions against Iran in January.
Heading a 46-strong business delegation, Slovenian Economy Minister Zdravko Pocivalsek travelled to Iran in January for a three-day official visit to Tehran where he met high-ranking Iranian officials.
During his stay, Pocivalsek held talks with Iranian Energy Minister Hamid Chitchian, Industry, Mining, and Trade Minister Mohammad Reza Ne'matzadeh, and Deputy Oil Minister for Commerce and International Affairs Amir Hossein Zamaninia.
In his meeting with Pocivalsek, Chitchian invited Slovenian firms to build economic partnership with Iranian companies and finance Iran's domestic projects, especially in the field of water and electricity, IRNA reported at the time.
As the news agency quoted Karl Viktor Erjavec, the country's foreign minister, in late July, Slovenia intends to reopen its embassy in Tehran.
HJ/MA