Painting exhibit raising funds for children with hearing disabilities
November 28, 2016 - 18:22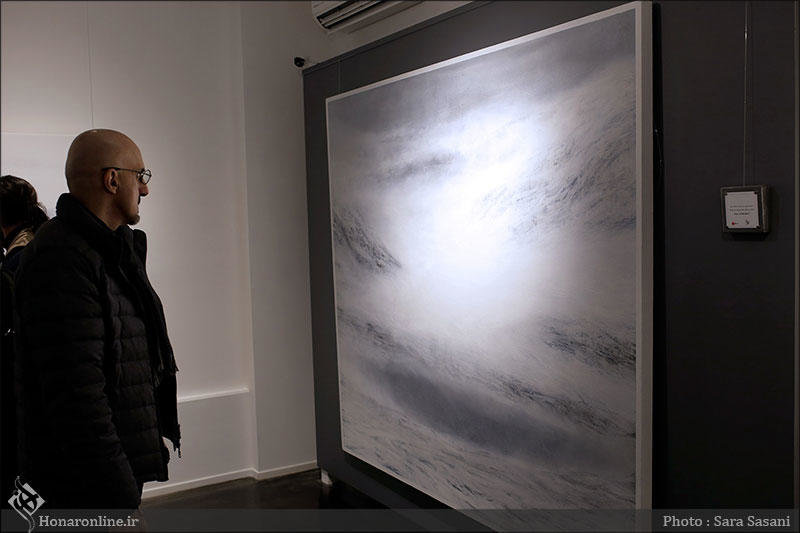 TEHRAN – Tehran's E1 Gallery is playing host to an exhibition of paintings by Vajid Amini to raise funds for the Komak Charity Foundation, an institute established by actress Katayun Riahi in Tehran to help children with hearing disabilities.
Entitled "The Other Place", the exhibit shows paintings of the mountainous landscapes covered with snow to highlight the glory of the scenes drowned in a deep silence.
"The idea for the exhibit goes back about five years when I made a trip to southern Qeshm Island, and I have been working on the project for the past two years," he said in a press release published on Monday.
"This exhibit reflects part of my thoughts in an objective and subjective atmosphere. It is subjective because they do not actually reflect any specific landscapes, and objective since they show real landscapes one has seen in one's life," he said.
Actress Riahi, who paid a visit to the exhibit, said that she likes works by Amini and she believes although most of the colors are white, they bear a good spirit.
She also expressed thanks to the director of the gallery, Huri Qavimi, for the support she has given to young artists and her cooperation with charity foundations.
The exhibit will be running until December 21 at the gallery located at 1 Hamid Dead End, off Lesani Alley, Jebheh St., off Mahdieh St., in the Elahieh neighborhood.
RM/YAW