Tehran to become more disability friendly
December 9, 2016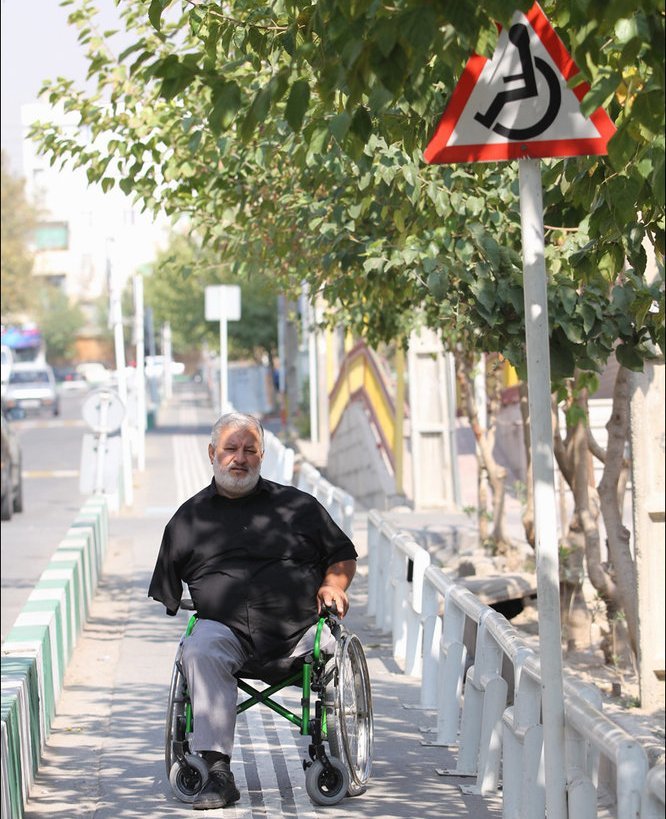 TEHRAN — Tehran Municipality has allotted some 103 billion rials (nearly $3 million) to ensure improved accessibility for people with disability living in the metropolis.
Making life easier for people with disability by making the city more accessible is a top priority for the municipality, IRIB quoted deputy mayor for traffic and transport affairs Maziar Hosseini as saying.
To this end, providing people with mobility hardships or disability of some kind with more accessible bus and train stops, installing elevator or stair lifts at their houses, making pedestrian crossings more convenient by for example adding ramps enabling people in wheelchairs to access the walkway easily, and removing obstacles obstructing sidewalks are of the measures taken to make cities more accessible for people with limited mobility, Hosseini explained.
As many people with disabilities such as disabled war veterans are bound to use wheelchair so far we've installed some 145 elevators over the past three years for those living on the floors other than ground floors, he highlighted.
"We are now planning on making at least one park in each of the 22 districts of Tehran accessible to the people with disability by the end of the current Iranian calendar year (March 20, 2017)," he added.
Mentioning the transport fleet allocated to people with disabilities, Hosseini explained that 26 buses and 62 vans are currently offering services to 2,503 individuals suffering from some kind of disability.
He further said that the budget allotted to guarantee enhanced accessibility for people with disability living in urban areas was some 118 billion rials (nearly $3.4m) for the past Iranian calendar year (March 2015-March 2016).
MQ/MG