Iran says has reached compromise with Russia on Syria 
December 20, 2016 - 21:4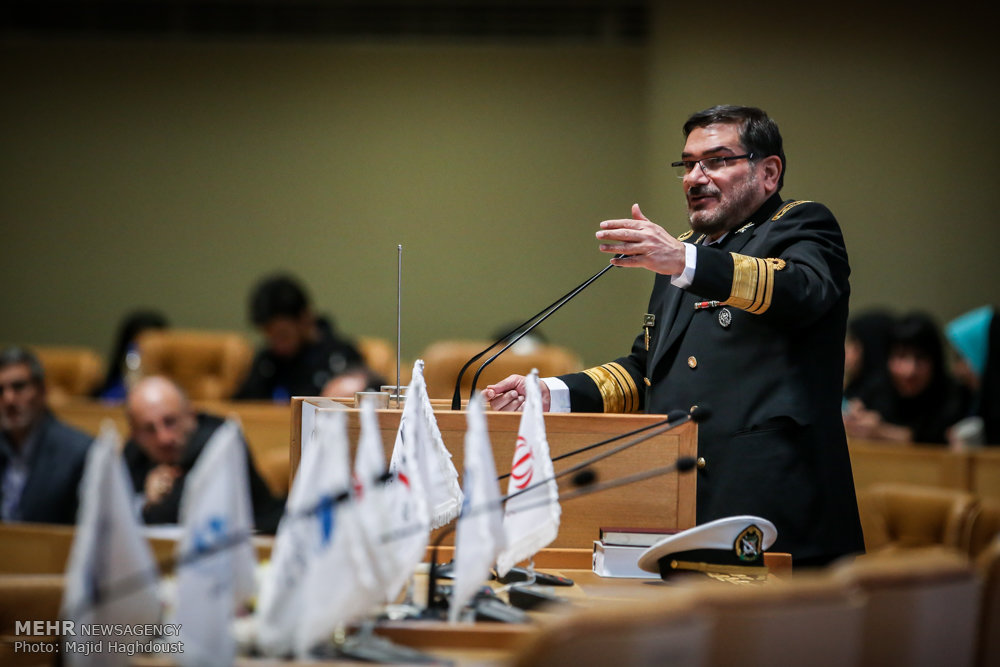 TEHRAN – Secretary of Iran's Supreme National Security Council said on Tuesday that Tehran and Moscow had reached a compromise on more concerted military operations in Syria as well as the political future of the war-torn country. 
Ali Shamkhani was making the remarks while speaking at a press conference in Tehran, right on the heel of the Sunday visit to Tehran by President Putin's Special Envoy in Syria Alexander Lavrentiev.
"Russia's special envoy provided us with a series of proposals for more appropriate military operations in Syria considering recent developments in the region," he pointed out.
"With regards to political and regional coordination, we reviewed the direction of future developments in Syria, and reached an agreement in this regard," Shamkhani added.
The Syrian crisis, fought and financed by a clutch of groups, reached a milestone for the Syrian government as Aleppo, a hotbed of the nearly six years of foreign-sponsored militancy against the Syrian government, was entirely liberated in recent military operations by the Syrian army and the back-up support from Russia and Iran.
Tehran has been in close talks with Syria, Russia and Iraq for some time now to initiate and coordinate multipronged, joint military efforts to contain terrorism in the region though hurdles remain to be settled.

"We need more consultations to settle certain hurdles to these cooperation efforts," said Shamkhani, who currently serves as military and security coordinator of the joint cooperation group on Syria with Moscow and Damascus.
While the Iranian security official did not elaborate on what was getting in the way, one possible hindrance is Turkey.
Unlike Russia and Iran, Turkey has been a strongest voice against President Bashar al-Assad from the outset of the crisis in 2011, demanding that he step down.
Ankara considers the rapid advance of U.S.-backed Kurdish fighters in northern Syria as a potential threat, using it as an excuse to conduct operations within the Syrian territory.
To hammer out differences, foreign ministers of Russian, Iran, and Turkey, together with their defense ministers, convened at Moscow on Tuesday, one day after the Russian ambassador to Turkey was shot dead in Ankara.
The participation of Turkey in meeting can pave the way for the country to halt occupation of the Syrian soil and to reconsider its past policies to support armed militants in Syria, Shamkhani further stated.
AK/PA