Valuable victory over terrorists in Aleppo should be followed by political negotiations
December 25, 2016 - 15:56
President in a phone conversation with Russian President: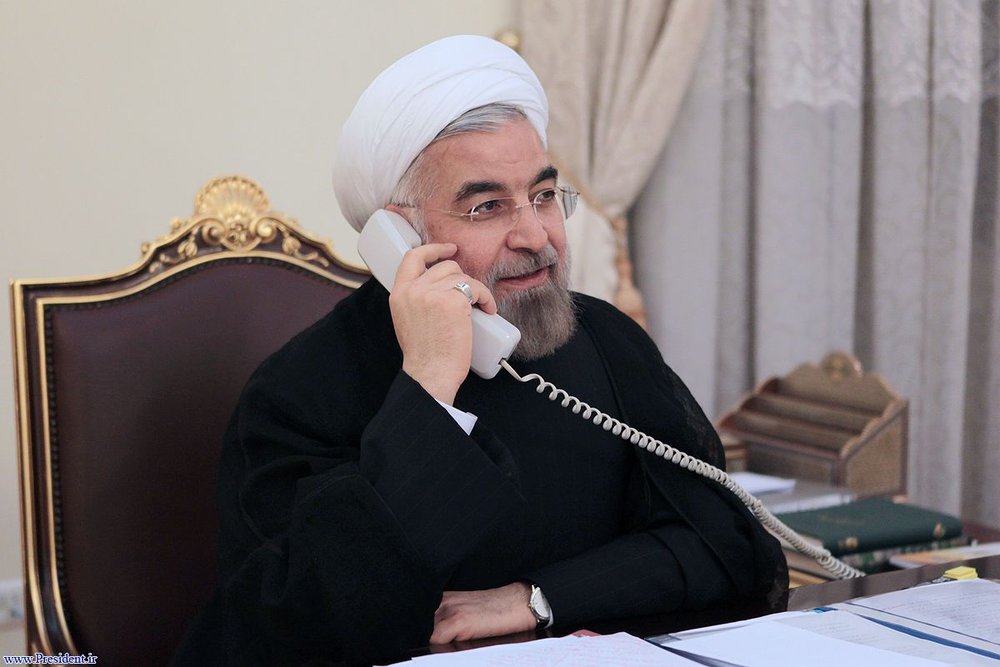 TEHRAN - Presidents of the Islamic Republic of Iran and the Russian Federation spoke on phone and stressed that the valuable victory of the Syrian people and army over terrorist in Aleppo should be followed by political negotiations, aiming at reaching a solution accepted by the Syrian people.
During the phone conversation that took place late on Saturday, President Rouhani referred to the latest victory of the Syrian army over terrorists, especially in Aleppo, and said: "This victory sent the message to that terrorists that they cannot achieve their goals".
"Along with this victory, political negotiations should begin and continue," said President Rouhani.
Describing negotiations in Kazakhstan a step forward, Dr Rouhani added: "Kazakhstan is a suitable place for holding peace negotiations among different opposition groups and the Syrian government".
He also expressed his condolences over Russian ambassador's assassination in Turkey and said: "This move indicates that we should be extremely careful because terrorist are carrying our terrorist acts with a new form and shape".
The President went on to underscore that all Syrian people should be liberated from besieged areas and humanitarian aid should be sent to them, adding: "We should be careful not to let terrorist groups use the cease-fire opportunities and regroup, turning key parts of Syria into a base for themselves".
At the same conversation, the President of Russia, Vladimir Putin also said: "Tehran and Moscow's consultation and cooperation, which has so far been in line with a constructive policy in the international stage, will continue".
"The achievement of Moscow-Tehran constructive cooperation was a great victory over terrorism and now, along with the combat against terrorist groups, these victories should be directed towards the beginning of negotiations," added Putin.
"We suggest that the peace process be started in Kazakhstan," said the Russian president.