Rouhani, Putin lay emphasis on co-op, consultation
December 25, 2016 - 20:7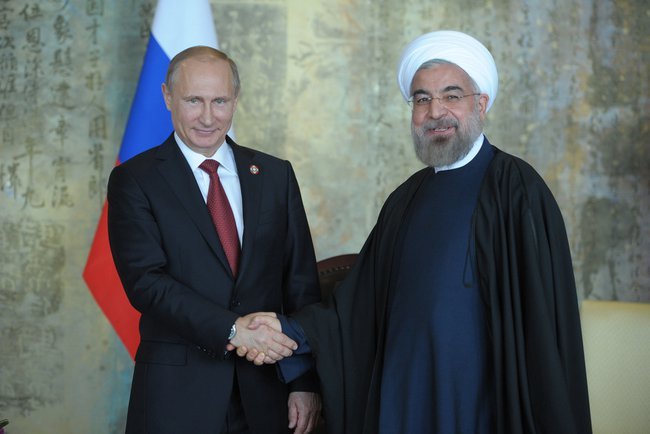 TEHRAN – In a phone conversation on Saturday Hassan Rouhani and Vladimir Putin, the Iranian and Russian presidents, said the two countries will continue cooperating and holding consultations.
It was the first dialogue between Rouhani and Putin since Syria succeeded to fully liberate the strategic city of Aleppo from the capture of terrorists with a help by Russia and Iran.
Rouhani said that liberation of Aleppo bore the message that the terrorists cannot achieve their vicious plots.
Rouhani also pushed for political dialogue to settle the Syrian conflict, suggesting that Kazakhstan is a good place for talks between the Syrian government and armed opposition groups.
The Syrian Army issued a statement on Saturday announcing that the city of Aleppo has been fully liberated and returned to the control of the government.
Pointing to the assassination of Russian Ambassador to Turkey Andrei Karlov, Rouhani said terrorists have resorted to new methods.
Ambassador Karlov was shot dead by a so-called off-duty Turkish police officer at an art gallery in the Turkish capital Ankara last week.
For his part, Putin insisted that concurrent with the war on terrorists, talks between the Syrian government and armed opposition groups should start.
NA/PA